Partners
Shopify MSM Spotlight: 5 Questions With Stephanie Hault
How can you be successful using Shopify Plus and Rebuy together? We talk to Merchant Success Managers at Shopify to get the latest tips.
---
Shopify Plus powers ecommerce for over 10,000 online brands across 175 countries and 21 languages. Over 1,000 of those brands use Rebuy to personalize their online shopping experiences. While Shopify Plus customers enjoy a plethora of product updates every year, a big part of their success can be attributed to their Merchant Success Program.

In this post, we speak to Shopify Merchant Success Manager (and founder of three businesses), Stephanie Hault. Stephanie shares her advice on setting up your first Shopify Plus store, quick tips to increase average order value, and much more!
1. Outside of your role at Shopify, you're a successful entrepreneur. What is the
best piece of business advice

you've ever received?

Always find your toilet! I was told that by a legend in the denim industry when I was 25 and a year into my first business, and I have never forgotten it.

Regardless of how great your design/buying team is, how high your conversion rate is, or how much you have grown your business YOY (year over year), you are still going to have goods left over. If you don't find a way (any way) to get rid of them, you are going to be in trouble. Finding a way to move stale goods is just as important as new arrivals.
2. What are the first 3 strategic things a new merchant should do after setting up a store on
Shopify Plus

?

First, download Shopify Audiences and subscribe to the Shopify Blog.

Next, set up all of the channels: Google, Facebook, Instagram, TikTok, and Twitter. Your brand has to be everywhere your customers are.

Finally, book a call with your Merchant Success Manager.
3. What are 3 things you do to create

strong relationships

with merchants?
First, I do an in-depth dive into their store. This is my favorite thing to do when I get a new merchant. I love understanding their site completely, and I have yet to not find a problem or opportunity for them to improve. Showing my value right away helps set me apart from their former account managers and lets them know I don't just say I am 'here to help', but that I actually will help them improve.
"Brands that focus on the checkout experience will win every time."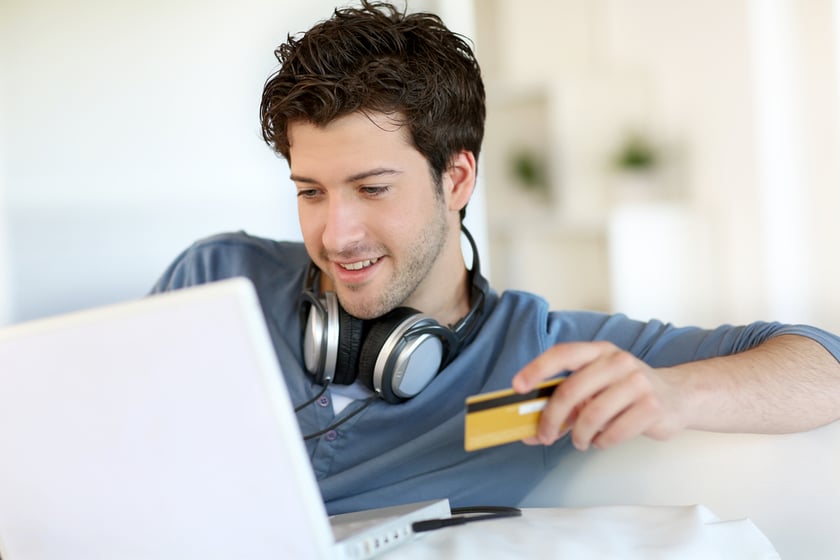 Second, I set the expectations for my role, explaining how I can help them in the future and why I am valuable as the newest member of their team. I outline my areas of expertise while also highlighting the benefits and times when they should contact the Plus Support team. (Those folks are super smart). It sets our relationship up for success.

Third, I like to have fun and get to know my merchants on a personal level. I try to find areas of common interest. I genuinely enjoy my time chatting with them each month. Merchants have sent me wedding videos and baby photos and shared sweet stories. I have been told that building connections are my superpower, and I am fortunate that this comes easily to me.
4. If a merchant comes to you saying, "
I need to increase my AOV

!", what do you recommend?

To increase AOV (average order value), I generally recommend the following:
Increase free shipping threshold → what is your competition doing?

Bundling

Upsells & cross-sells → on the PDP, checkout, and post-purchase

Subscriptions

Loyalty program

Social Proof

Improve your return policy
5. What trends should merchants be aware of for
BFCM

?

I predict that:

Accelerated Checkouts will dominate, and brands that focus on the checkout experience will win every time. Along with a speedy checkout, Buy Now, Pay Later will be bigger than ever. Shop Pay Installments will be critical for each business to thrive.
"Consumers want more than just a traditional website experience."
Channels (Google/Instagram/Facebook/TikTok and Twitter) will see a more significant percentage of sales than ever before. Consumers want more than just a traditional website experience.
Bundling will be the most popular way to increase AOV and there will be more bundling options as product mixes diversify (eg. not just 3+ of the same item, but a range of items). Also, consumers will ​​be more loyal to brands that prioritize sustainability - Planet App!
Bonus Q #1. What are the top 3 eCommerce
blogs/newsletters/influencers

you subscribe to?

•••

Follow Stephanie Hault on LinkedIn.

Try Rebuy free for 21 days.

Interested in partnering with Rebuy? Let's do it.

To keep up with the latest trends, platform updates, and more, follow us on LinkedIn.