SHOPIFY PLUS



Re
tention
sponsive
order
commendations
venue
imagine Shopify Plus
buy
Join thousands of Shopify Plus brands that use Rebuy to create captivating customer experiences that maximize and optimize revenue at every step of the customer journey.
SHOPIFY PLUS

Enterprise Personalization for Shopify Plus


Leverage Rebuy's entire suite of personalization solutions and unlock exclusive features and integrations designed for Shopify Plus brands.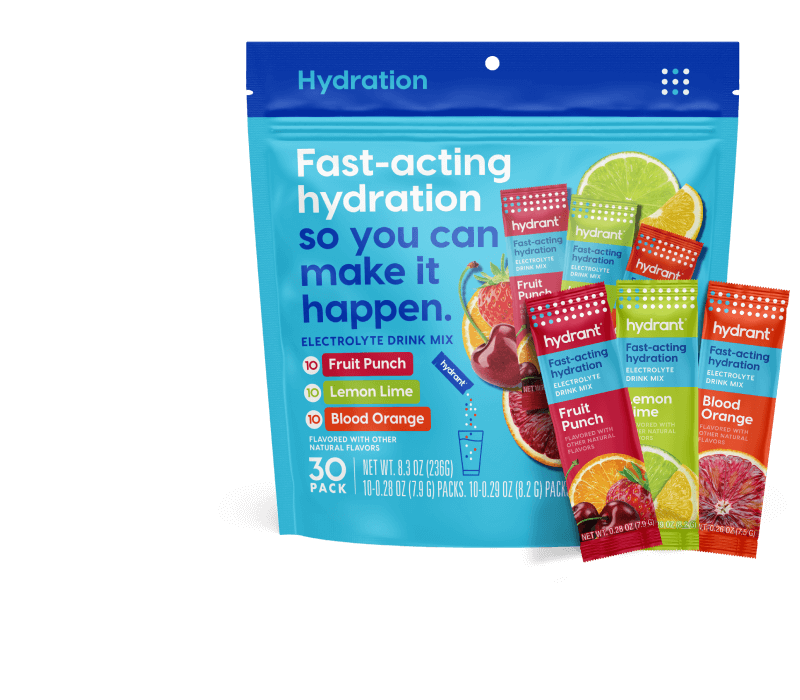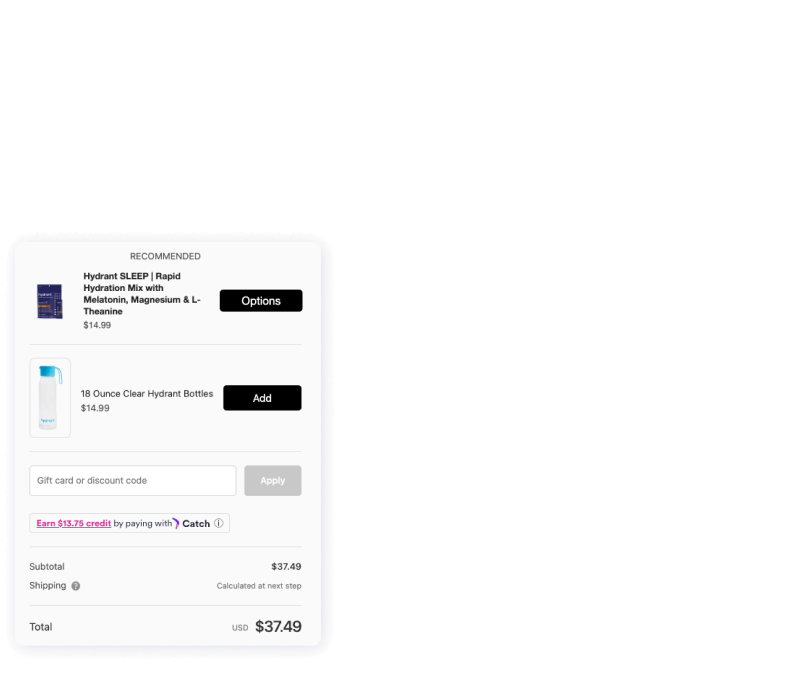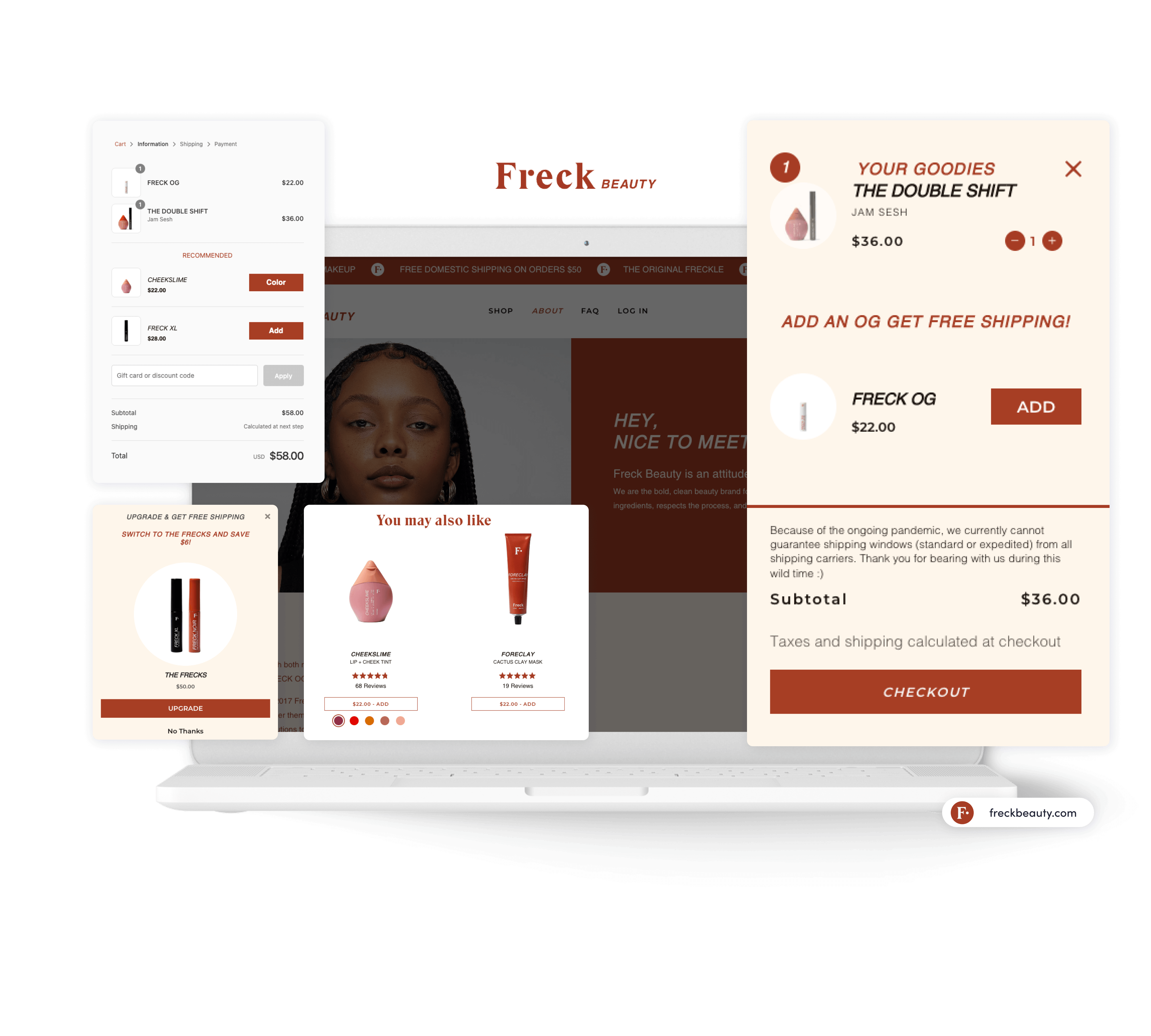 Redefining
the Funnel
Seamlessly tailor every interaction, every touchpoint to resonate with each customer's unique preferences and behavior. Unleash the power of data-driven insights and advanced algorithms to curate personalized experiences that captivate and delight across every part of the customer journey:
On Site
In-Cart
At Checkout
Loyalty Loop

$292M in Revenue Generated

Across 9.5M+ Orders

Up to 58% Increase in AOV

Jack Benzaquen | CEO and Founder of Duradry
"I am blown away by the results."
End-to-End

Personalization
With Rebuy, on-site personalization opportunities are virtually endless. From homepage pop-ups to product page features like Complete the Look, Product Bundles and Dynamic Discounts, brands can leverage AI/ML to build hyper-personalized and hyper-performative experiences.
Shopify Plus merchants have access to our Gift With Purchase feature thanks to Dynamic Discounting through Shopify Scripts!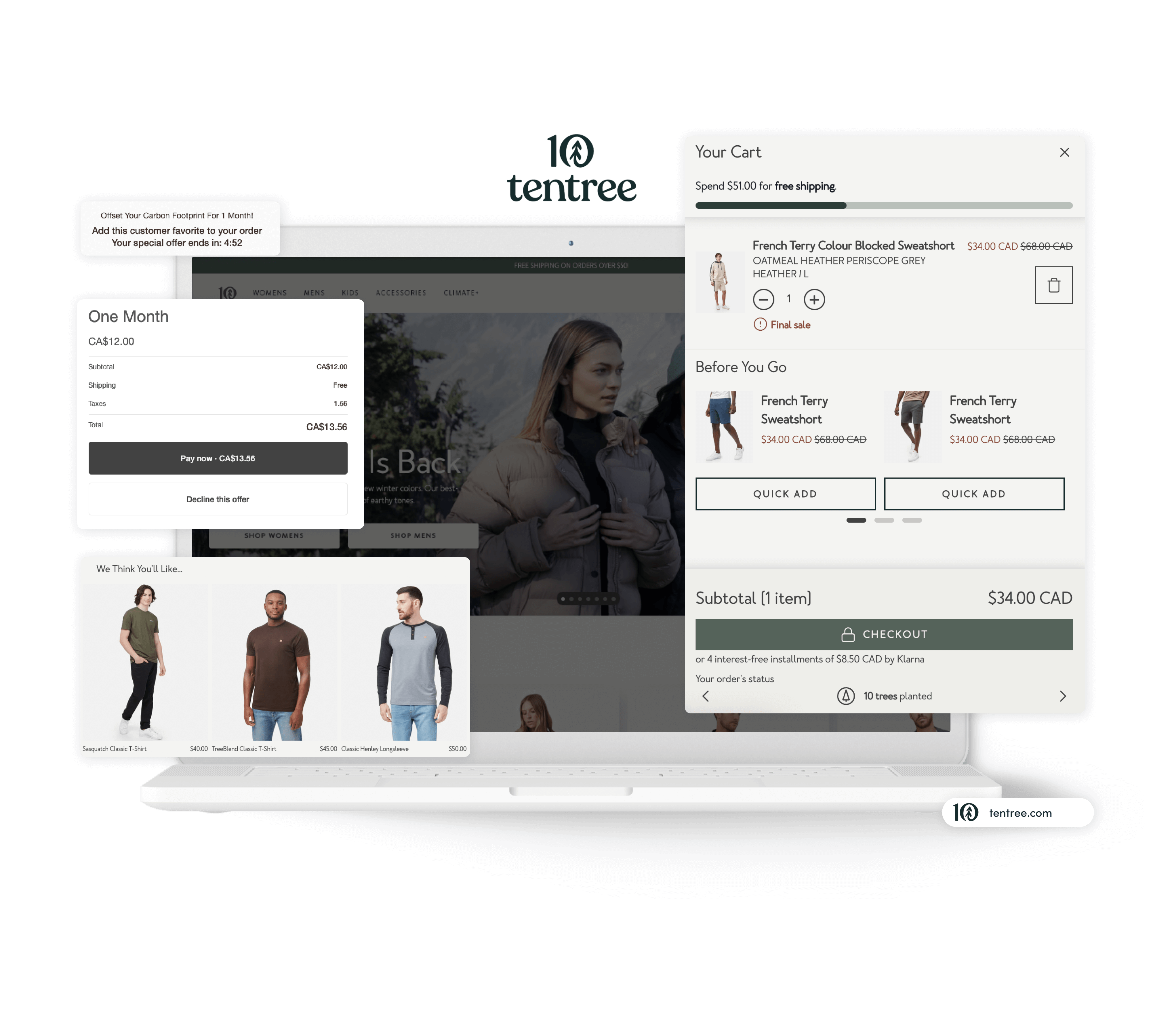 In-Cart

Intelligence
Elevate your cart experience by showcasing relevant recommendations through AI that meticulously analyzes customer preferences, behaviors, and purchase history to deliver hyper-personalized product recommendations right at the crucial stage of the shopping journey – the cart. Intelligently drive AOV, subscriptions and bulk purchasing. What's more? We've partnered with apps in your tech stack to help you create a cart your customers don't want to abandon.




Inventory surplus got you down? Using Rebuy's Buy More, Save More feature you can incentivize your customers to stock up to save, helping you increase AOV and keep your inventory manageable.

Ivo Hahn | Sr. Growth Manager, Sio Beauty
"Smart Cart was a game changer for us."
Your customer journey, personalized
The Checkout

Revolution
Enter a new era of checkout excellence as AI-driven algorithms revolutionize the final moments of the customer journey. Seamlessly integrate intelligent product recommendations within the checkout process, offering personalized suggestions that complement customers' selected items. Provide a customized and convenient checkout experience that reduces cart abandonment rates, fosters customer loyalty, and solidifies your brand's position as a customer-centric leader.




Elevate your checkout experience and increase AOV by adding personalization on your checkout page for FREE. Use the Rebuy Checkout Extensions widget to make sure every part of your customer journey is dialed.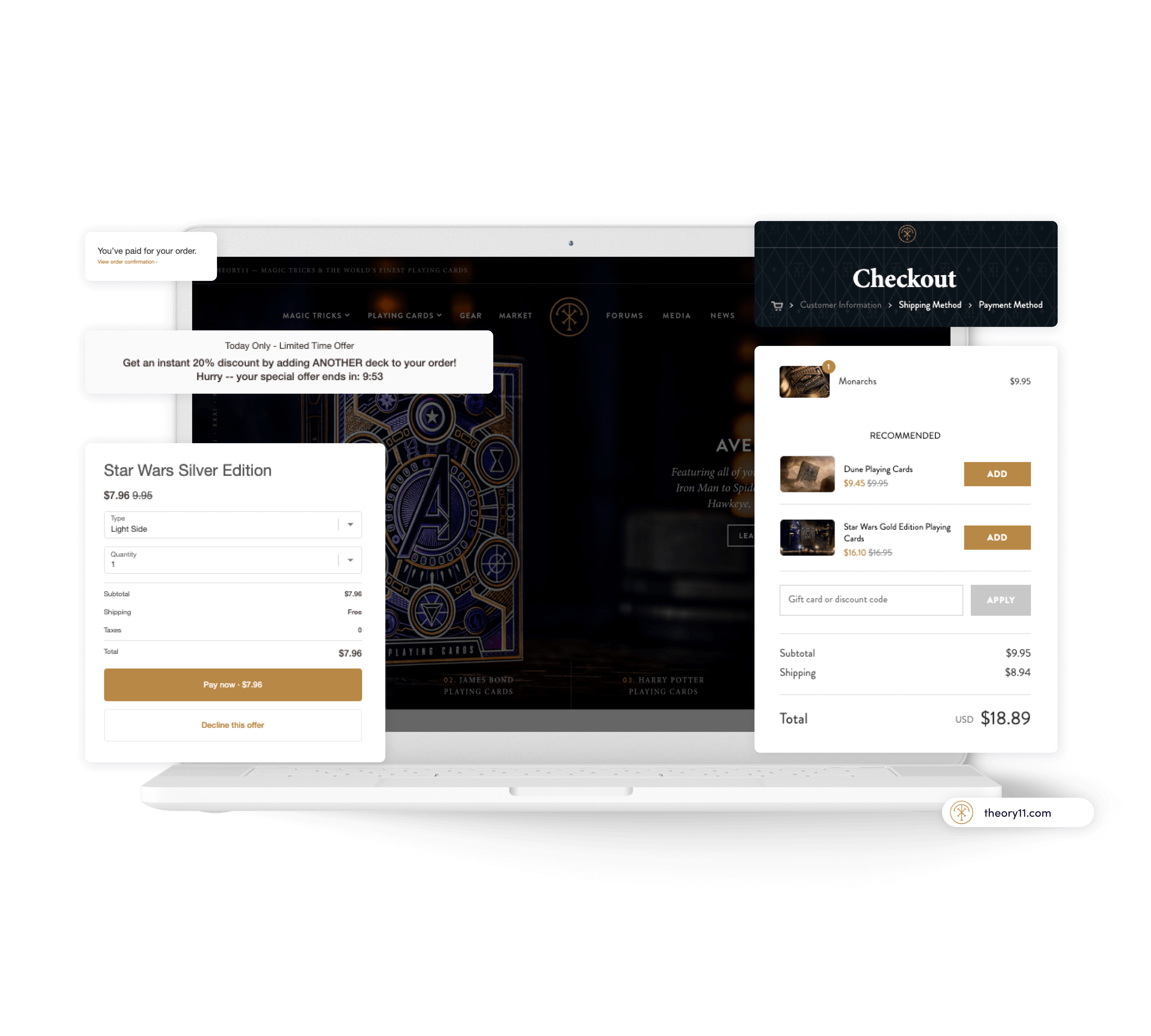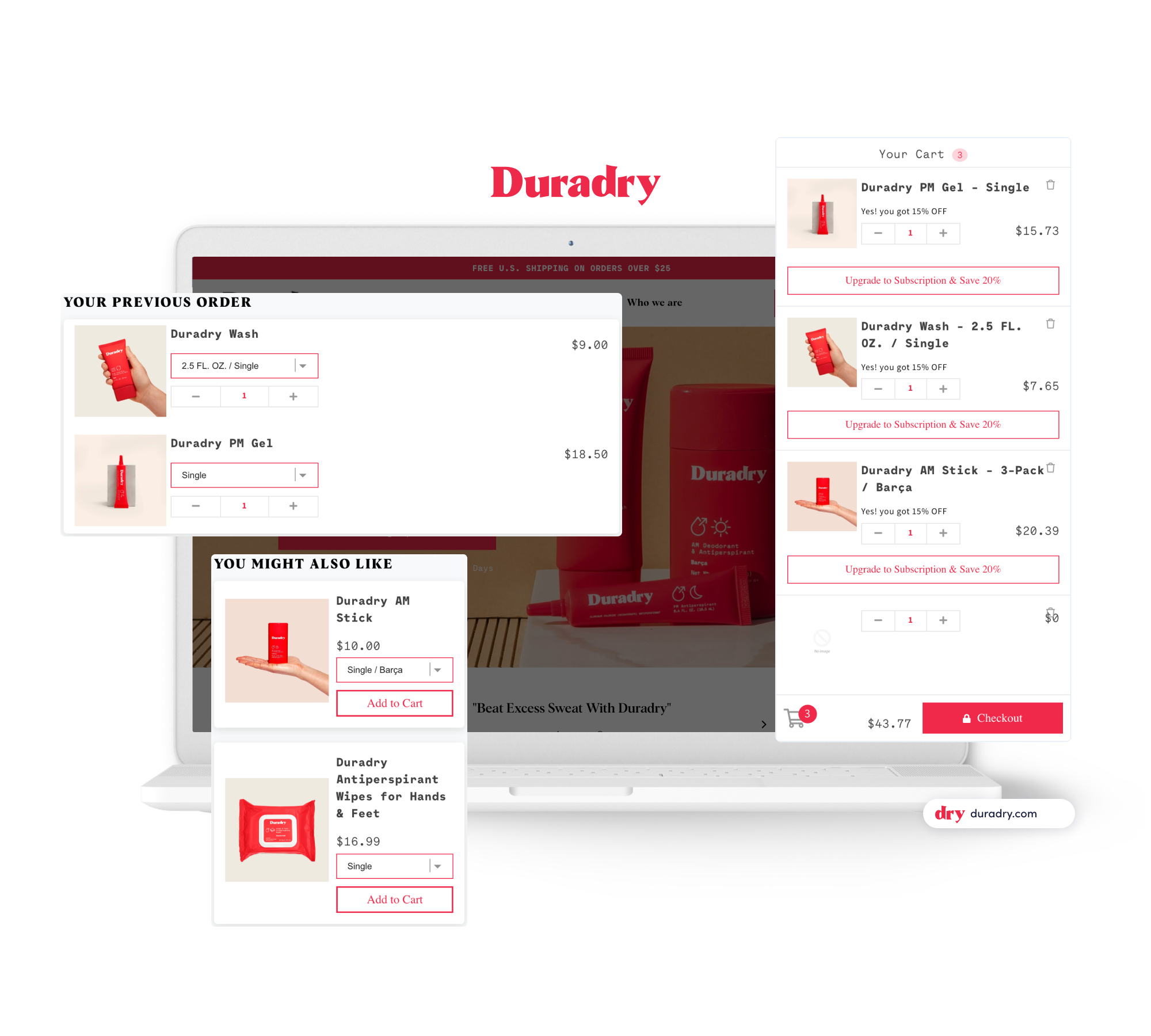 Unparalleled

Engagement
Rebuy's Reorder Landing Page, Post-Purchase Offers and Smart Links offer a compelling solution to engage and re-engage customers enticing them to make repeat purchases or subscribe to beloved products. Create personalized experiences that have a laser-focus on customer engagement to resonate with your shoppers, creating gateways to deeper connections, heightened conversions, and increased brand loyalty.





Offer dynamic discounts on the Reorder Landing Page to offer your reordering customers a unique discount with Rebuy's Script generator. Increase AOV and conversion while rewarding your customer loyalty.
Unified
Tech Stack
Your favorite apps work with Rebuy, and Rebuy works with them.

Jennifer Peters | Senior DTC Manager at OLLY
"Adding Rebuy was like pouring fire on our subscription program."
Transform Your
Shopify Plus

Experience

Unleash the power of AI-powered personalization and elevate your brand to extraordinary heights.

Try Rebuy for free and see the results for yourself.