Case Study
Call of Beauty: SiO Beauty Lifts AOV 16% and Subscriptions 16.5%
SiO Beauty achieves enduring success combining cutting-edge cart technology with AI-driven recommendations.
---
Result
AOV +16%
Subscription revenue +16.5%
Use Case
Cart UX, Subscriptions, Bundles
Challenges
Have you ever dreamed of an easy way to introduce new collections to your customers?
Ivo Hahn can relate. Hahn is the Senior Growth Manager for Sio Beauty (pronounced See-Oh), a revolutionary line of medical-grade solutions for combatting unwanted signs of aging.
The beauty brand has enjoyed early success with their skin care products. But as they grew, they discovered a problem: Shoppers weren't exploring their new product collections. They needed a way to improve catalog engagement and cross-sell new and related products while providing a great customer experience. "We wanted to better connect with our customers and offer more value per visit," says Hahn.
After a popular single-function upsell app kept breaking parts of their site (and required a separate checkout), the SiO team installed Rebuy…way back when there were only three Rebuy employees. ❤️
So, why have they remained a loyal customer for so long? As Hahn put it, "We achieved more than we hoped for, and that's how we knew we were going to stay with Rebuy."
Hahn sought a solution to help them:
Increase AOV in an easy, elegant way.
Improve calalog engagement.
Add value while offloading excess inventory.
Convert more one-time customers into subscribers.
Once Hahn installed Rebuy and liked the early results, it was time to optimize.
"We achieved more than we hoped for and that's how we knew we were going to stay with Rebuy." - Ivo Hahn, Sr. Growth Manager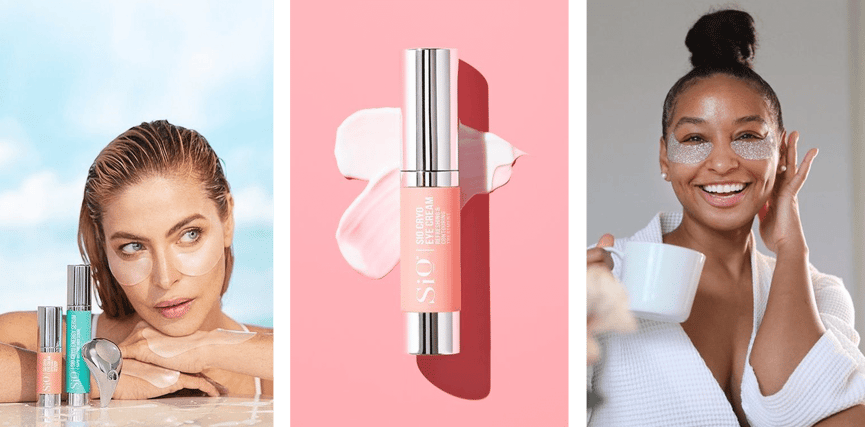 Strategy
Hahn engages customers with two product recommendation widgets in the cart. She controls the first manually using the Rebuy Rules Engine. She assigns Rebuy's AI to control the second. (Rebuy's Intelligence Engine processes billions of data points to recommend products each customer is most likely to buy.) This way, she's able to leverage spot-on recommendations while maintaining the flexibility to run special promotions and offload excess inventory.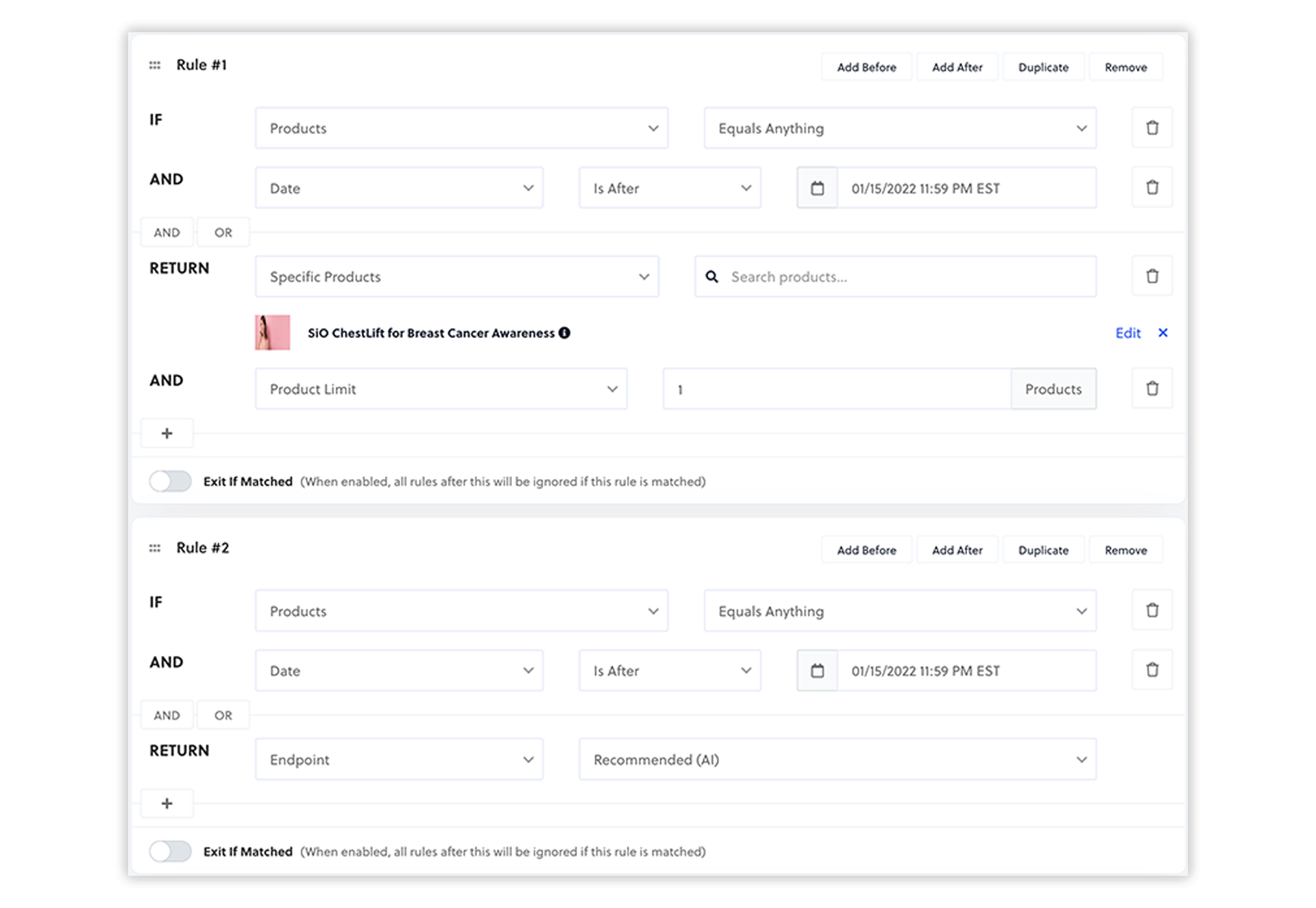 "Every action we took with Rebuy had a positive impact on our sales."
Subscriptions are central to SiO Beauty's success. The team employs a sitewide strategy, promoting Subscribe and Save offers on the product detail page (PDP), in the cart, and on the home page. Rebuy's seamless integration with subscription payment platform Recharge empowers Hahn to generate massive revenue with in-cart subscription upsells directly in the cart. "Smart Cart was a game changer for us."
To increase AOV further, add-to-cart upsell pop-ups were added to promote bundles, and more recommendations were added to the Shopify checkout page. Finally, Hahn enabled Rebuy's integration with Yotpo to enhance all upsells & cross-sells with social proof via star ratings.
Hahn appreciated the range of capabilities Rebuy offers, saying, "all these features that you offer out of the box, it would have taken us so many hours to build and test."
"Smart Cart was a game changer for us."
This strategy has been great for SiO Beauty's business and provides a ton of value for their customers, too. Not only do they get to enjoy valuable discounts and promotions, but they can also easily discover related products from SiO Beauty's other collections. As a result, AOV and subscription adoption have increased significantly.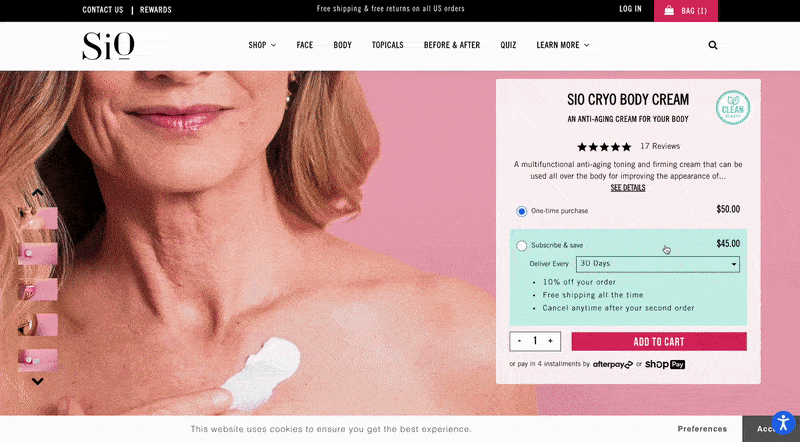 Results
Hahn and team needed a way to improve AOV and encourage product discovery in a clean and elegant way. They also wanted to grow subscriptions and offload excess inventory in a way that added value to customers. With Rebuy, they're able to accomplish these goals and more. "It was a great move. Far more customers converted from a single purchase to a subscription and those customers have a higher LTV."
SiO Beauty saw a
16%

increase to AOV and a

16.5%

increase to subscription revenue. In addition,

13.8%

of total sales were attributed to Rebuy.

Looking ahead, Hahn says she and the SiO Beauty team plan to install post-purchase offers and reorder landing pages to accelerate sales even further. "It's such a good product that I don't have to worry. There's trust in your product."
Want to see if Rebuy can meet your upsell, cross-sell, and merchandising needs? Let's chat.
To keep up with the latest trends, platform updates, and more, follow us on LinkedIn.
Visit the SiO Beauty online store here.