Case Study
Roma Designer Jewelry Lifts AOV by 21.48%
Roma Designer Jewelry used personalized product recommendations to maximize order values and optimize the customer experience using Rebuy.
---
Use Case
Bundle, Cart UX, Popups
Challenges
As a participating manufacturer in the Costco Roadshow Program, Deven Davis and the team at Roma Designer Jewelry (RDJ) worked with manufacturers in Italy and elsewhere to bring in unique jewelry collections from around the world. Roma Designer Jewelry's sales force toured various Costco locations, using their product knowledge to inform customers and sell their unique products. Costco customers loved it.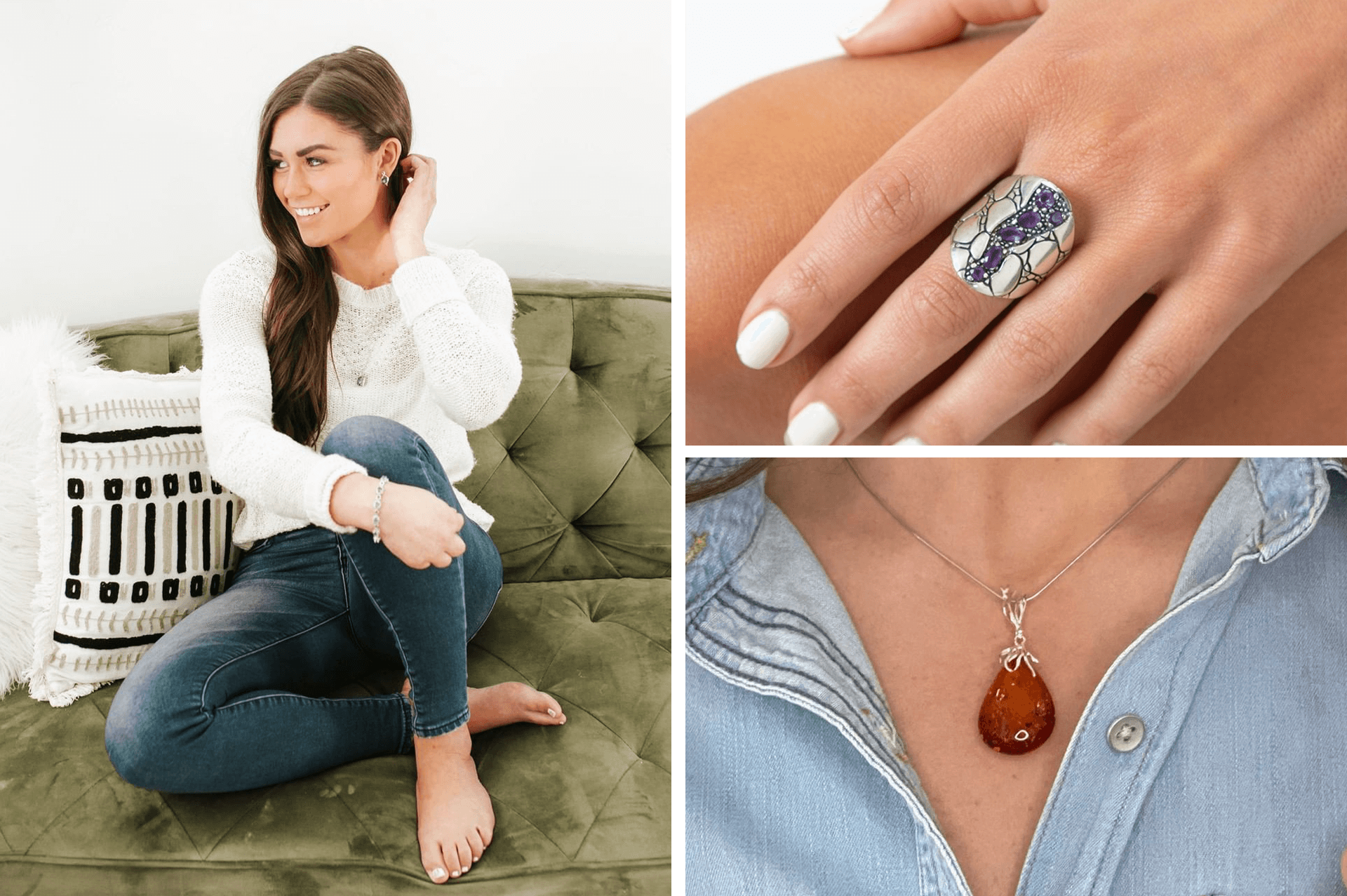 When the team parted ways with the Costco Roadshow in 2019 to embrace a digital-first approach, they faced a problem. They had to abandon the face-to-face sales strategy previously offered by their in-store sales force. Suddenly, there was no one to cross-sell complementary pieces and make product suggestions to potential customers at the point of sale. Average Order Value (AOV) for the online store plateaued.

Deven and the team decided to personalize their online customer experience. After other solutions didn't meet the team's high standards for brand aesthetic and customer support, Deven turned to Rebuy to provide an online sales experience that customers enjoyed and that simulated in-person product recommendations at key points of the sales process.
"And that was the moment that I knew, just looking at my phone watching these orders coming through that very first day. It was a huge win for us." - Deven Davis



Strategy
Roma's strategy included pairing very specific jewelry pieces that are designed to go together. To enable this strategy, Deven worked with Rebuy to dial in the placement of upsells and cross-sells along the buyer's journey.

For Roma, the solution included three widgets. The first was a Bundle and Save popup on the product description page (PDP). This popup triggered when a shopper clicked Add to Cart. Then, cross-sell widgets were placed in the cart flyout and on the checkout page. If the shopper accepted the Bundle And Save offer on the popup or in the cart flyout, new offers would surface at checkout. Finally, dynamic discounts were offered at each touchpoint using Shopify Scripts.
" The support from the Rebuy team is rare. You don't see that level of support. They have an interest in our ultimate success and that means a lot to us."

Results
Three things were important to Deven early on. First, a solution that looked beautiful and integrated seamlessly into the on-site brand experience. Second, strong sales results. And third, amazing customer support. No pressure, right? Deven and the team at Roma Designer Jewelry got all three.

Just before launch, Deven turned his mobile notifications back on. He wanted to know exactly when Rebuy orders came through. Within 24 hours of launch, Deven started hearing the "cha-ching" as order notifications started coming through to Deven's phone. "I would look and I would see the UTMs attached to these purchases and I'd see Rebuy," says Deven. "Rebuy everywhere."
Roma Designer Jewelry saw a
21.48%

boost to AOV, with

17.68%

of total sales attributed to Rebuy. In addition,

one in five

buyers bought a product recommended by Rebuy.
Want to see if Rebuy can meet your upsell, cross-sell, and merchandising needs? Let's chat. To keep up with the latest trends, platform updates, and more, follow us on LinkedIn. Visit the Roma Designer Jewelry online store here.