Case Study
HIDE® Cosmetics Increases AOV 14.03% With Bundles On The PDP
Beauty brand HIDE® Cosmetics used Rebuy to launch a Bundle and Save strategy that produced stunning results for the whole world to see.
---
Use Case
Bundle, Checkout, Shopify Scripts
Challenges
Finding the right merchandising solution can be challenging. Just ask Aidan Cole, Co-Founder and CMO of HIDE® Cosmetics, an Underlining brand offering premium concealer and foundation products.
After 12 months of actively searching and testing, Aidan found that other merchandising solutions typically use their own discount functionality that lacks flexibility and conflicts with other plugins. They didn't offer the design and customization capabilities he was looking for. Eventually, Aidan found a site with a checkout page he loved. He used Chrome's developer tools to investigate the code and saw it was Rebuy. After reviewing Rebuy's Help Center and Examples page, he decided to install the free trial.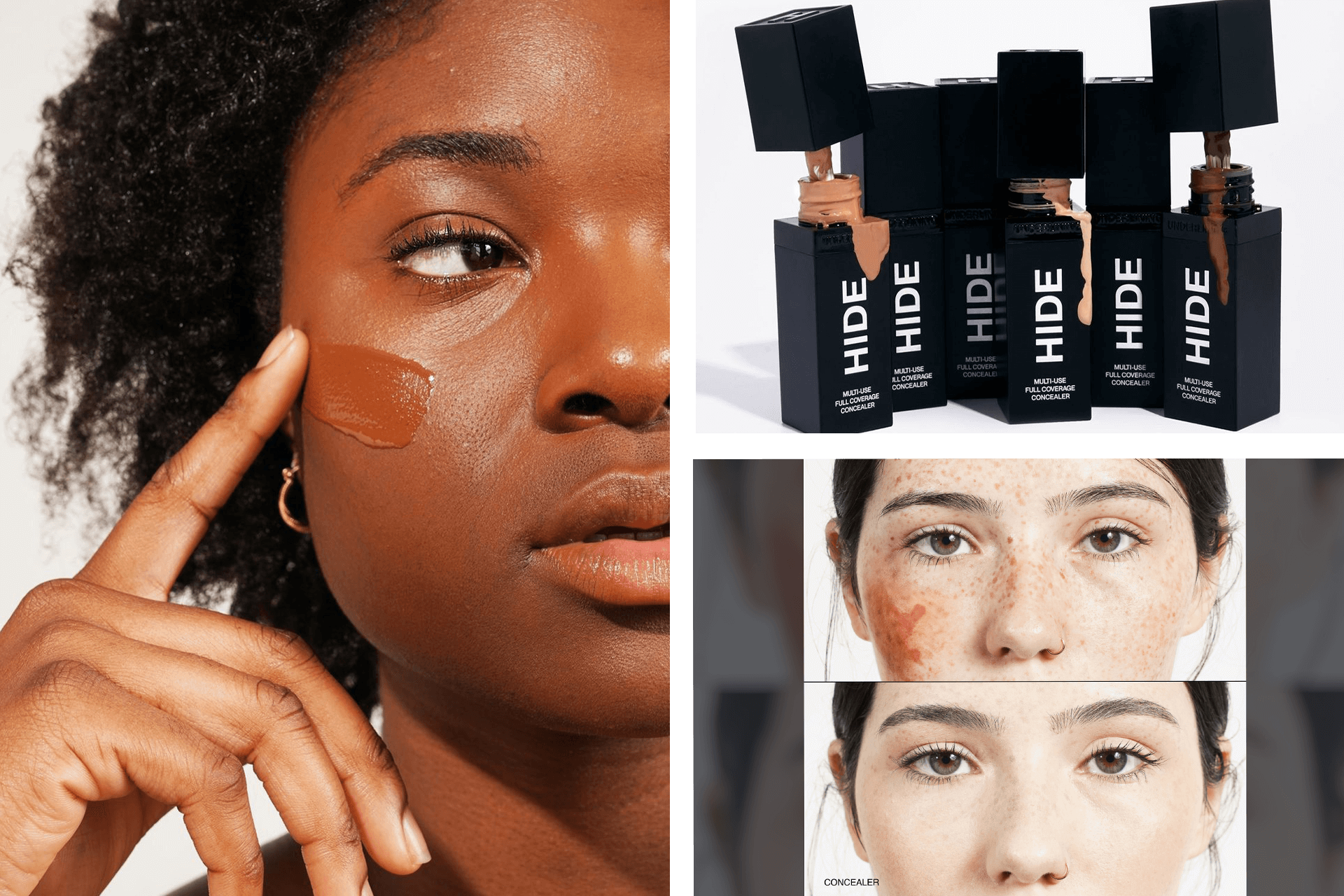 Aidan knew he needed a solution that offered Bundle and Save discounts that do not conflict with other plugins. Furthermore, he wanted the ability to easily customize the design and functionality of each widget to fit perfectly within the brand environment. They needed to enrich the shopping experience, not distract from it. Finally, Aidan sought a lightweight solution to ensure site speed remained as fast and consistent as possible.
"It doesn't slow your site down. It's very lightweight. "
Strategy
As a Shopify Plus brand, it was important for HIDE® Cosmetics to optimize the Shopify Plus checkout page. To do this, Aidan used Rebuy to customize the Shopify Plus scripts and enable the Bundle and Save offers (essential to their sales strategy) at checkout. Next, a mix of cross-sell and upsell widgets were tested and the winners were placed above and below the fold on the product description page (PDP).
"What was really interesting for me was how [Rebuy] can integrate seamlessly within the Shopify experience."
To maximize sales potential even further, Aidan employed sophisticated upsells that automatically add the current variant of the core product selected by the shopper. Finally, additional recommendations were placed directly on the Shopify Plus checkout page to increase last-minute purchases.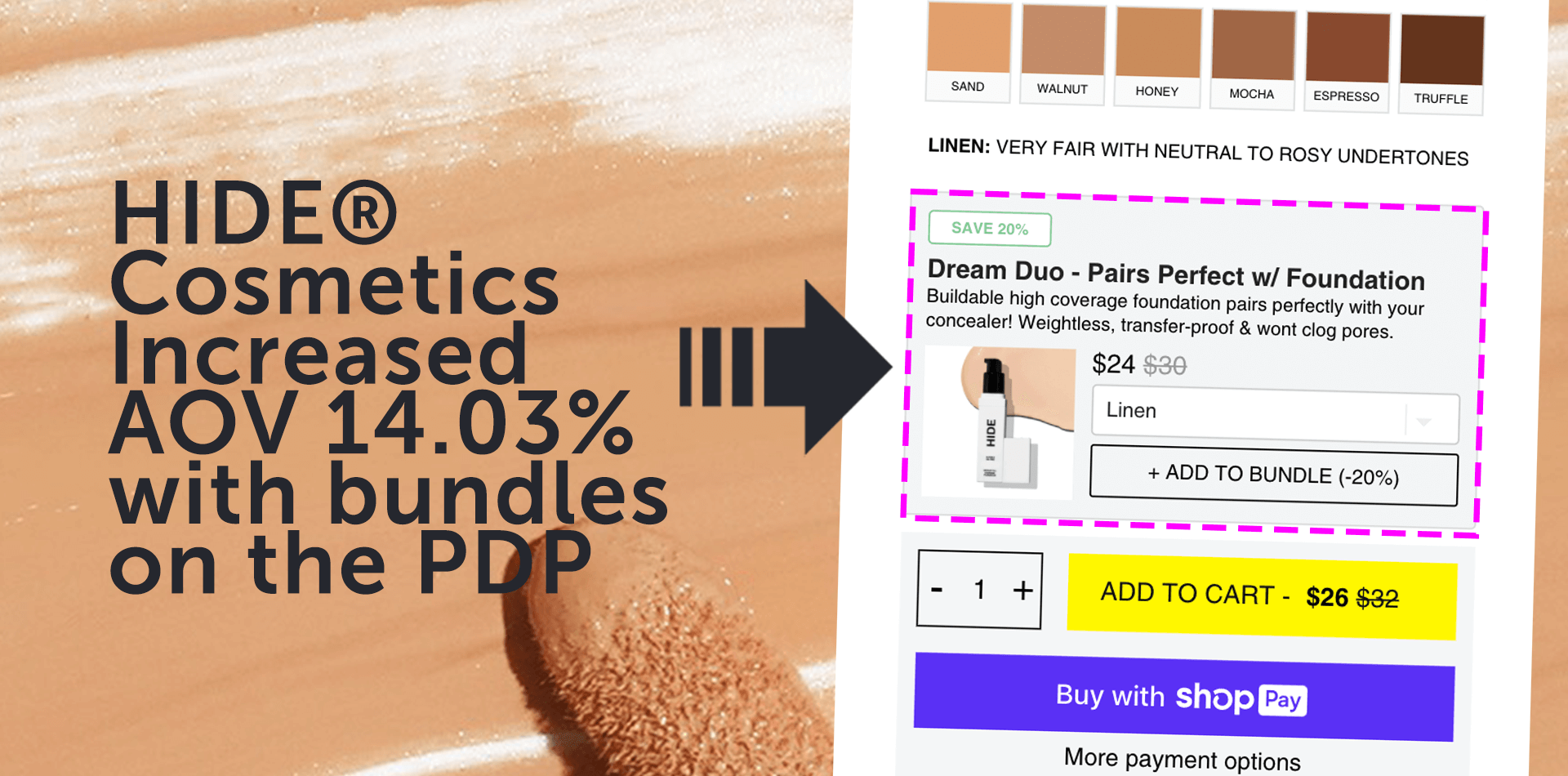 Results
Aidan was immediately happy with the way Rebuy matched the HIDE® Cosmetics brand environment. "Even before we hit the Publish button and launched it, I was already pleased," says Aidan. "I realized [Rebuy] doesn't look like a plugin. It looks like a part of our app."
After searching high and low for over a year to find a merchandising solution that not only looks beautiful on the page but also works harmoniously with other tools while integrating seamlessly with Shopify Plus scripts, Aidan watched average order value (AOV) for HIDE® Cosmetics begin to climb. "Overall, it works. It's reliable. And it doesn't seem like it's loading a bunch of code that's going to slow down my site," says Aidan.
HIDE® Cosmetics saw a
14.03%

boost to AOV, with

12.31%

of total sales attributed to Rebuy. In addition,

16.45%

of orders included a product recommended by Rebuy.
Want to see if Rebuy can meet your upsell, cross-sell, and merchandising needs? Let's chat. To keep up with the latest trends, platform updates, and more, follow us on LinkedIn. Visit the HIDE® Cosmetics online store here.