Case Study
Duradry Stays Fresh & Clean, Sees Revenue Jump 21%
Optimization is the name of the game when Duradry teams up with Fondue and Rebuy to freshen up their welcome series and merchandising strategy.
---
RESULTS
📈 Revenue +21%
📈 AOV (Welcome Series) +16%
📈 AOV (Sitewide) +6.75%
USE CASES
📧 Email Marketing
🕊 Popups
📫 Subscriptions
It's not every day you hear about a brand that has completely shaken up an industry since its inception.
But personal care brand Duradry has done exactly that.
Since 2014, Duradry has offered high-quality products to help people with excessive sweating, like antiperspirant deodorants and topical treatments. Led by founder Jack Benzaquen, they're on a mission to help people feel more confident and comfortable in their daily lives.
Challenges
Benzaquen and the Duradry team had three goals.
Increase SMS & email signups

with popup forms.
Boost conversion rates with their email welcome series.


Boost AOV

with personalized product recommendations.
But they ran into some challenges. They tried a popup showing a custom quiz with personalized messaging and offers. But new signups were sparse. They tried offering discounts through their email welcome series (via Klaviyo). But the discounts decreased their profit margins.
The team knew if they could find a way to overcome these challenges and achieve their goals, they could drive substantial growth for the company.
"I am blown away by the results! It was super simple to implement and we can finally forget about coupon code leakage into discount pages/apps."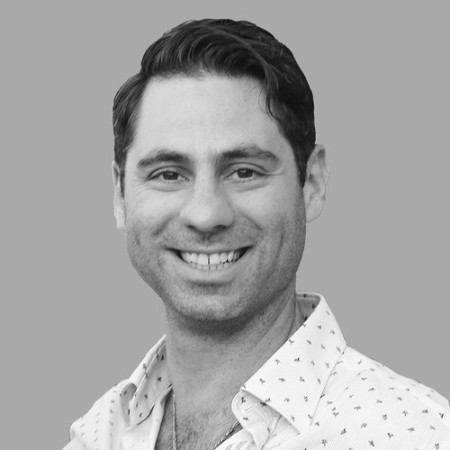 CEO & Founder of Duradry
Jack Benzaquen
So they reached out to cashback experts Fondue for help. Benzaquen liked Fondue's data-driven approach. He wanted to lean on their expertise to optimize the email and SMS welcome flows for Duradry. He was also interested in testing out Fondue's cashback offers. "I was super curious about using cashback versus regular coupons," he says.
To enhance their product recommendation strategy, Benzaquen tapped Rebuy. Rebuy increases AOV using intelligent AI-driven product recommendations personalized for every shopper.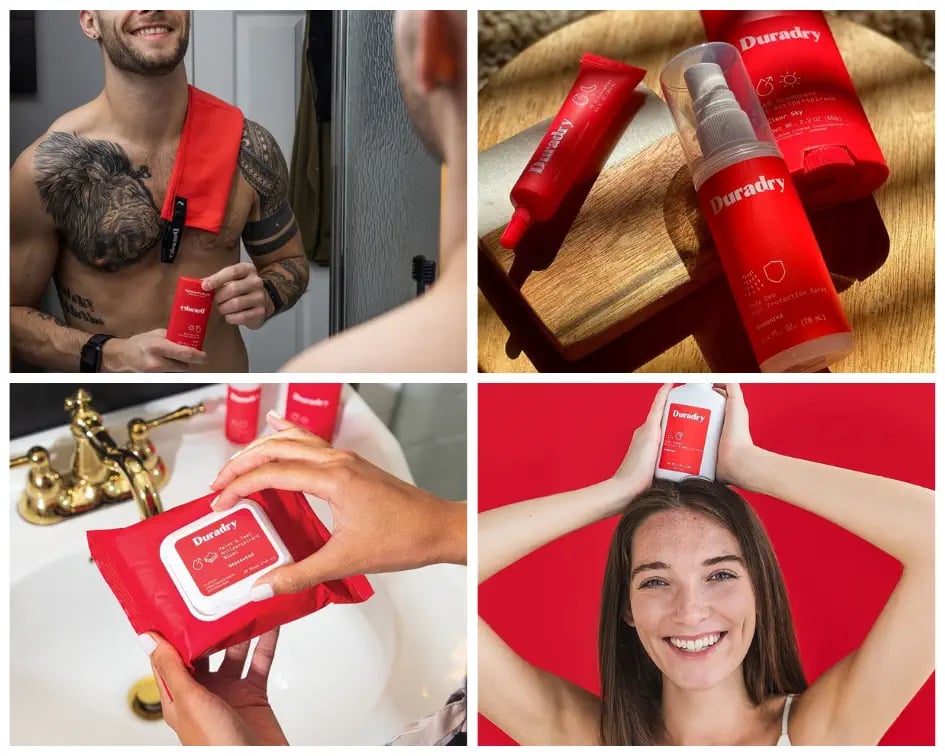 Strategy
To begin, Rebuy and Fondue provided end-to-end white-glove onboarding experiences for Duradry.
Once onboarded, the Fondue team looked at Duradry's email welcome series funnel. There are two main steps in the funnel.
Welcome popup captures email signups. The popup is shown to new site visitors and auto-adds subscribers to Duradry's email welcome series.

Email welcome series delivers the discount offer. After a shopper subscribes, Duradry delivers a discount coupon offer via a series of emails.
With a solid funnel already in place, they focused on the popup. They set up an A/B test to see which offer performed better—the "10% off" popup or the "20% cashback" offer through Fondue. The creative was identical except for the offer messaging.
"Email signups on the welcome popup are UP, AOV is UP, and the Repurchase rate is UP; all this while spending less money than with regular coupons."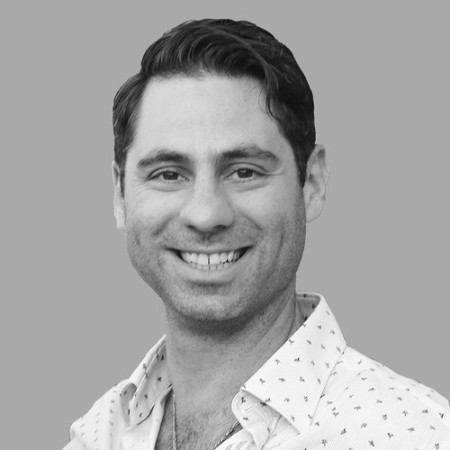 CEO & Founder of Duradry
Jack Benzaquen
Then, Fondue began optimizing the email welcome series.
Again, they tested discounts against cashback. They ran the test for each email in the welcome series to see which offer generated more clicks, conversions, and revenue. This approach revealed which offer performed best at every stage of the series and collected valuable insights for Duradry.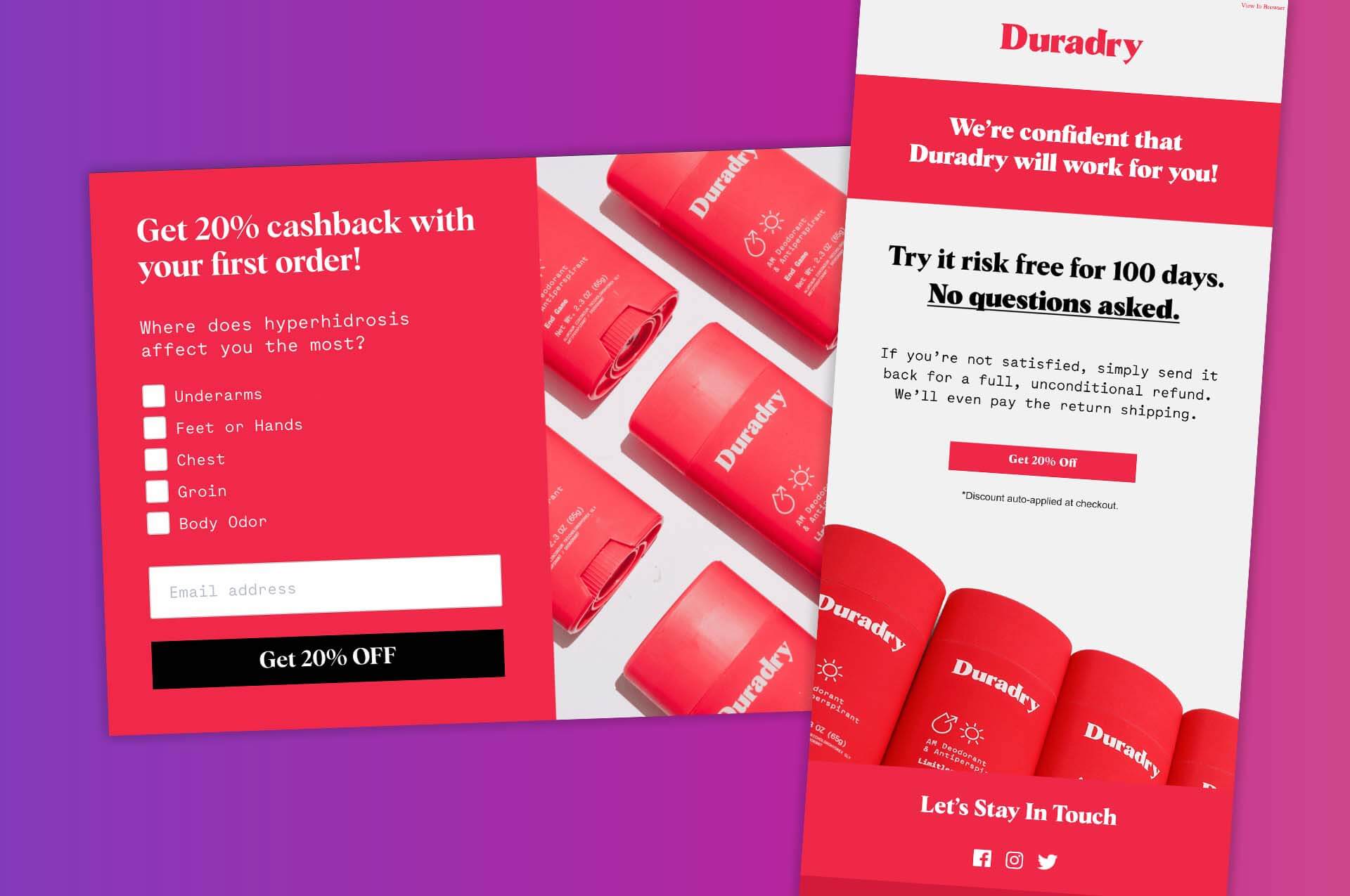 Next, Duradry installed no less than five data-driven Rebuy widgets throughout the buyer's journey, including
Add-to-cart (ATC) subscription upsell popup

In-cart cross-sells

In-checkout cross-sells

Post-purchase offer

Tracking page cross-sells (tracking page via Wonderment)
The Duradry cart features a free shipping bar, a bold checkout button, and a custom pop-out box offering highly relevant Rebuy-powered cross-sells. The Subscribe & Save option is enabled and a variant selector allows shoppers to quickly edit their selection without leaving the cart.
Duradry used the Rebuy Rules Engine to build a custom ruleset that promotes their line of antiperspirant wipes. The logic: If a product in the cart is not already a wipe, Rebuy will recommend one of several wipes in the order Duradry chooses. This is a great way to manage inventory and promote new products when purchase intent is high.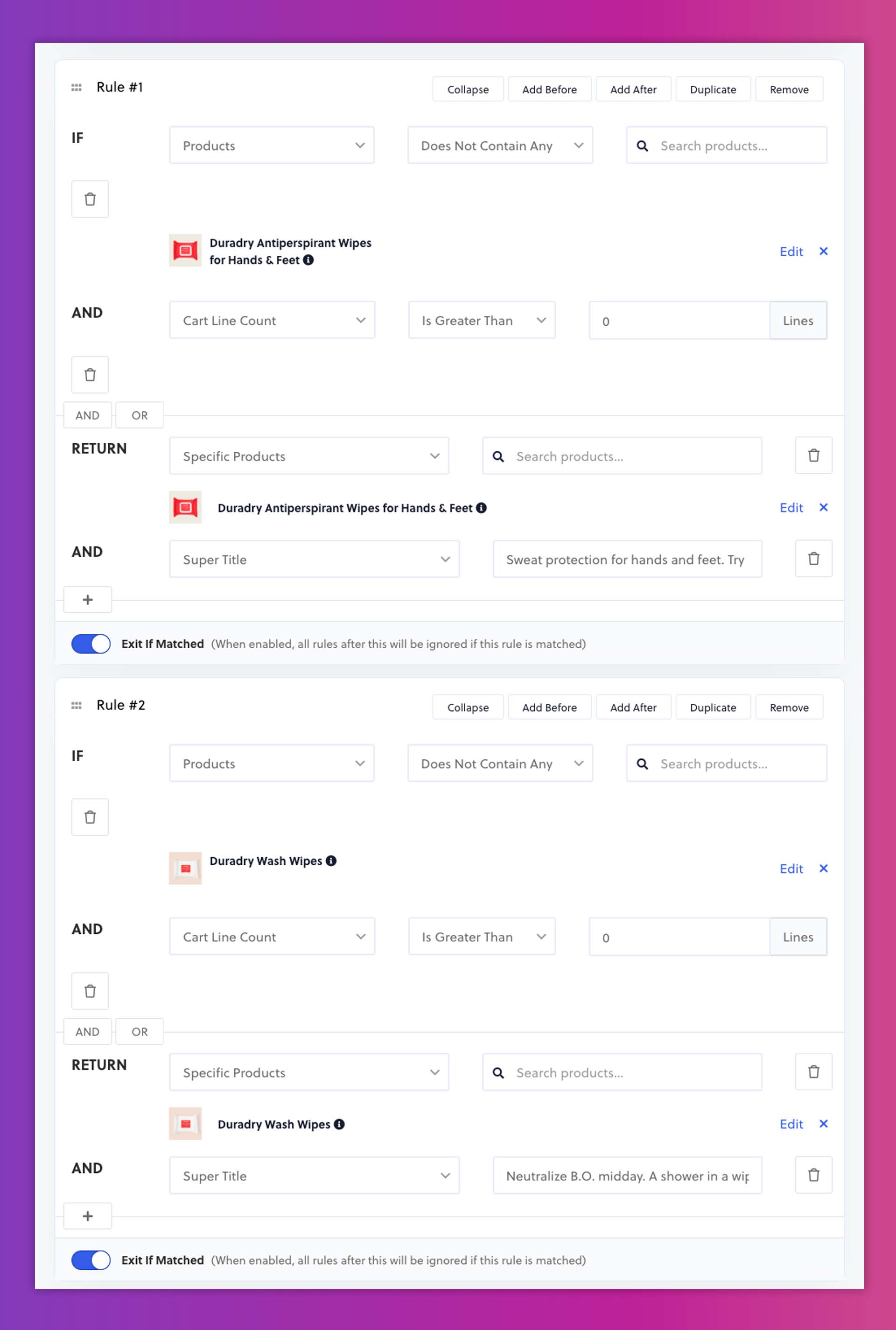 Another smart merchandising tactic powered by Rebuy is the add-to-cart subscription upsell popup. Shown below, this popup triggers when a shopper clicks the Add to Cart button from the PDP (product detail page). The copy outlines the perks of switching to a subscription and it features a variant selector and a clear CTA (call to action) button.
This popup accounts for approximately 34% of Duradry's RGR (Rebuy-generated revenue).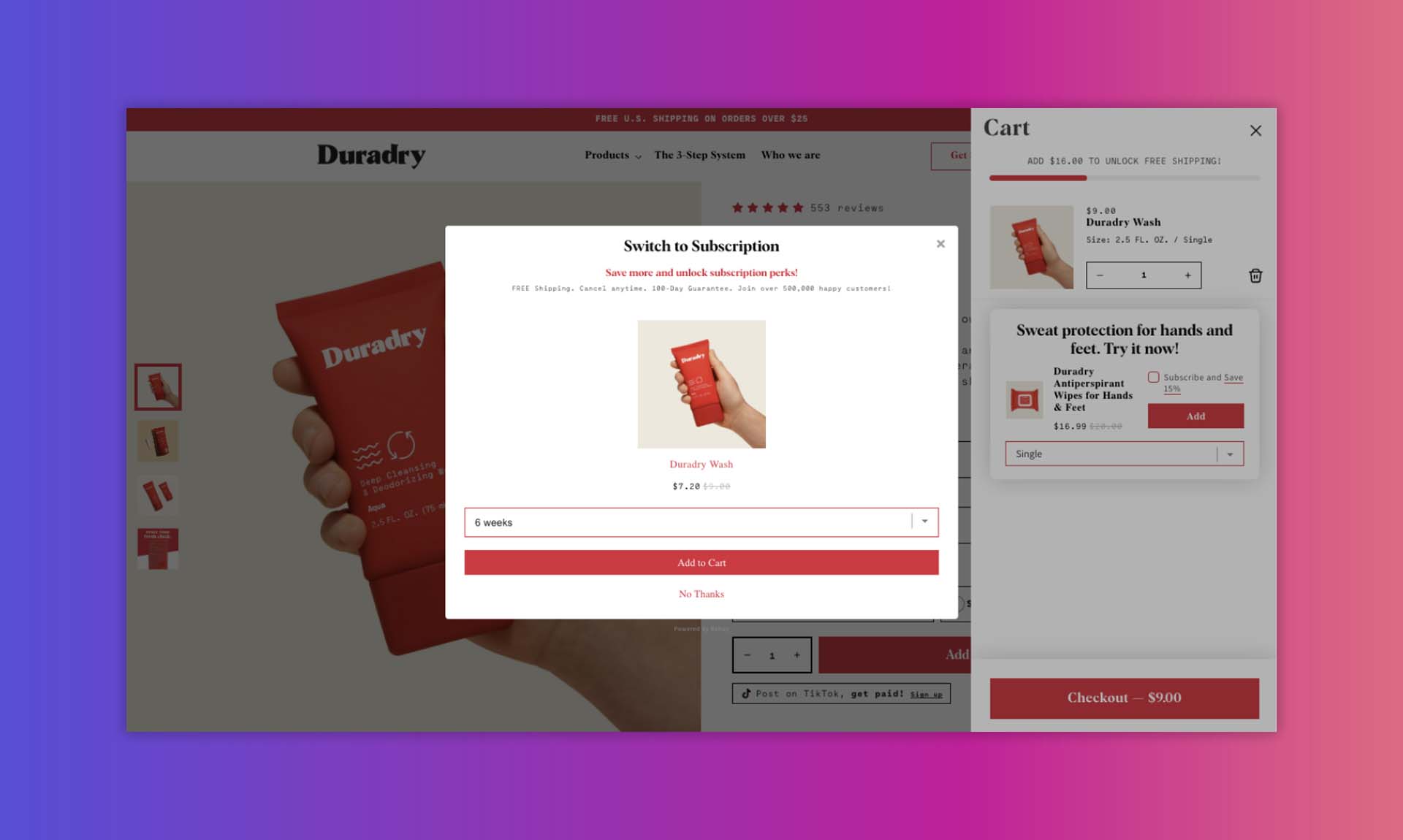 Results:
The campaign was a huge success, with incredible results at every stage of the welcome series. By offering CashBack over coupons, the email capture rate increased by 14.6%, and revenue increased by 21%. When reviewing the AOV driven by the welcome series, Duradry experienced an increase of 16.2% with CashBack.
What's more, leveraging Rebuy throughout the entire customer journey resulted in an additional AOV boost of 6.75%.
By combining Fondue and Rebuy, Duradry can now gain new subscribers with their optimized funnel and enrich the shopping experience with highly-relevant personalized product offers.
Ecommerce Personalization: The Complete Guide for Founders, Merchants, and Marketers
Your ecommerce personalization journey starts here👇
Duradry saw a
21%

increase in revenue and a

16%

increase in welcome series AOV with Fondue CashBack. They also saw AOV increase by

6.75%

across all purchases.
Want to see if Rebuy can improve your ecommerce merchandising strategy (and your bottom line)? Let's chat.
To keep up with the latest trends, platform updates, and more, follow us on LinkedIn.
Visit the Duradry online store to see Rebuy in action.