Subscriptions
Recharge + Rebuy: How To Drive More Subscriptions With 6 Powerful Personalization Tactics
Supercharge your subscription growth with personalized upsells and cross-sells and our seamless integration with Recharge.
---
The business case for subscriptions is clear.
According to a new report from our partners at Recharge, average monthly subscribers grew by 43% in 2021. Customers are warming up to subscriptions because they enjoy the convenience, savings, and flexibility subscriptions offer.
Businesses love subscriptions, too. Many of our favorite brands—Amazon, Chewy, Netflix, and Dollar Shave Club, to name a few—have built their success on subscriptions. By offering customers easy and convenient ways to subscribe, merchants reap big rewards. Factor in the subscription ecommerce market is expected to grow by 65% in 2022, and it's easy to see. Big growth opportunities lie ahead for merchants adopting this popular business model.
In this post, we'll explain the benefits of offering subscriptions to your customers, and give you 6 tips to grow your subscription business using personalized recommendations.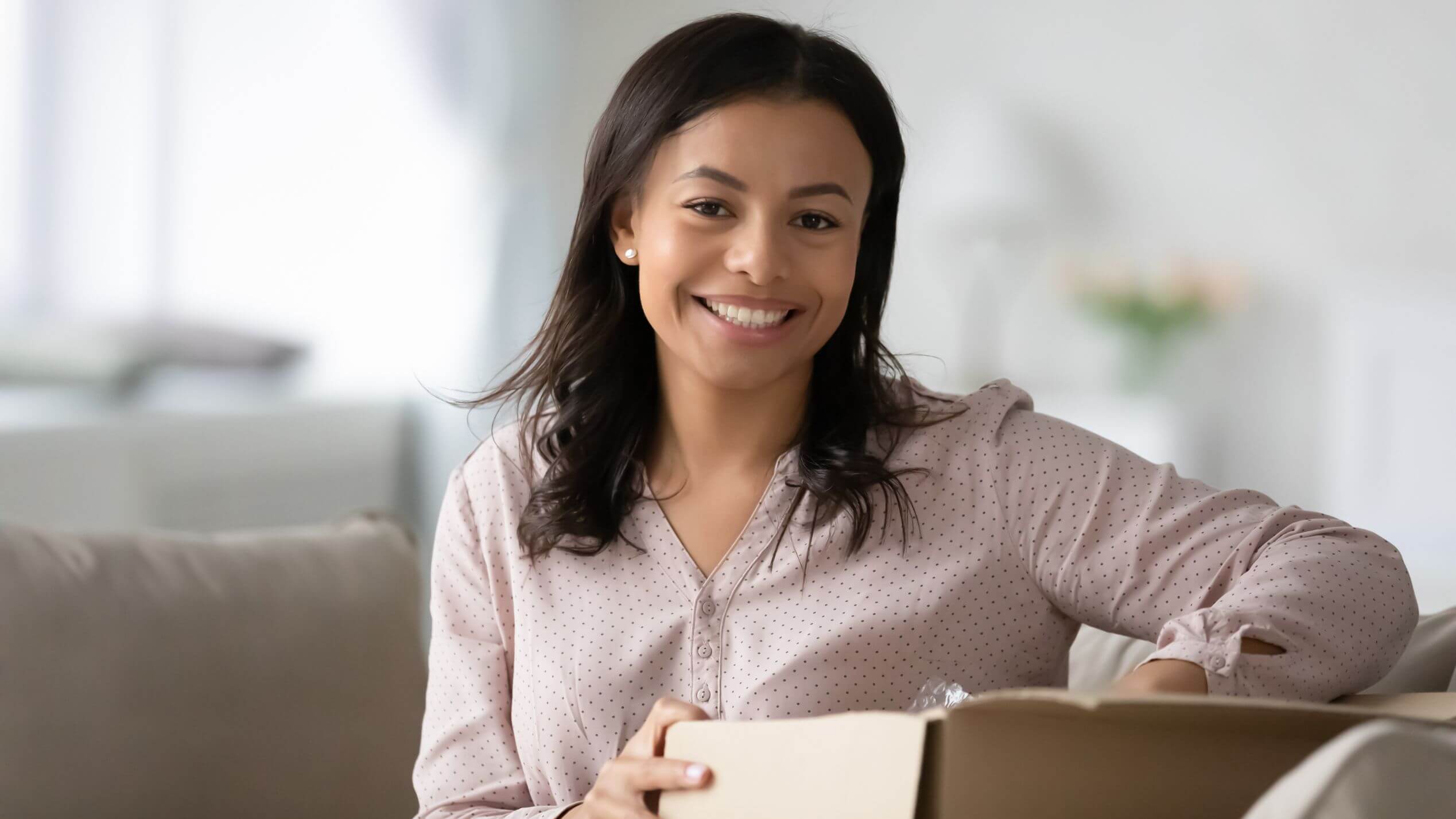 Benefits of a Subscription Business Model
A subscription business model is a recurring revenue model in which a customer must pay a recurring fee—usually monthly or yearly—to access a product or service.

More merchants are exploring the subscription model due to the increasing cost of digital advertising. They've watched customer acquisition costs rise by 50% over the last 5 years. As a result, brands are making adjustments to their business strategy. Instead of focusing on lowering CAC, they're now looking to increase ROI for the customers they already have.
""Subscription commerce saw dramatic year-over-year growth across verticals, with new subscribers flocking to the market at unprecedented rates." -Recharge's 2022 State of Subscription Commerce report
That's not the only reason subscriptions are growing in popularity among ecommerce brands.
The subscription model benefits businesses in a few other important ways.
Subscriptions offer a predictable revenue stream
Businesses can achieve longer LTV from their subscribers.
Businesses build brand loyalty and stronger customer relationships.
Subscription pricing can attract more customers.
Introducing Recharge
Recharge is the leading subscription management solution for merchants across ecommerce platforms and product verticals. The remote-first company powers subscriptions for over 50 million subscribers across 15,000 merchants, including top subscription brands like Theo, Biohm, Bokksu, and Verve Coffee. With Recharge, merchants of any size and experience level can launch and scale a subscription business with ease.
As a Recharge merchant, you can:
Enable subscription offers quickly: Set up your subscription program in minutes, then connect to your existing tech stack.
Increase LTV and customer engagement: Customers can manage their subscriptions via SMS and a customer portal.
Reduce churn: Allow customers to skip deliveries, use discounts, and swap in new products to try.
Measure and optimize: Track performance and access all the data you need to drive subscriptions and grow your business.
The Recharge platform makes it easy for you to manage every aspect of your subscriptions. From order, inventory, and payment management to customer retention, reporting, and data security, you can customize your subscription program knowing the platform is packed with features designed to help your store thrive.
Rebuy + Recharge = Subscription Success
The best part is Recharge integrates seamlessly with Rebuy's personalization engine. This means you can use the power of personalization to drive more subscriptions throughout the buyer's journey.

We've discussed the benefits of a subscription model. Now, it's time to put eyes on the upsells and cross-sells that can take your subscription business to the next level.

Keep reading to learn how you can drive more subscriptions with 6 powerful personalization tactics.
1. Add-To-Cart Popup Subscription Upsell
Your customer decides to buy your product and adds one (just one) to the cart. Boom. An add-to-cart popup subscription upsell appears. What's that? It's a popup, triggered when a shopper adds a single item to the cart, that offers an upsell to subscription.

Look at PROMIX.

When a customer added the Flow State supplement to the cart, the popup immediately triggered to offer a subscription upsell. To entice the customer to accept, PROMIX offers delivery options of one, two, or three months.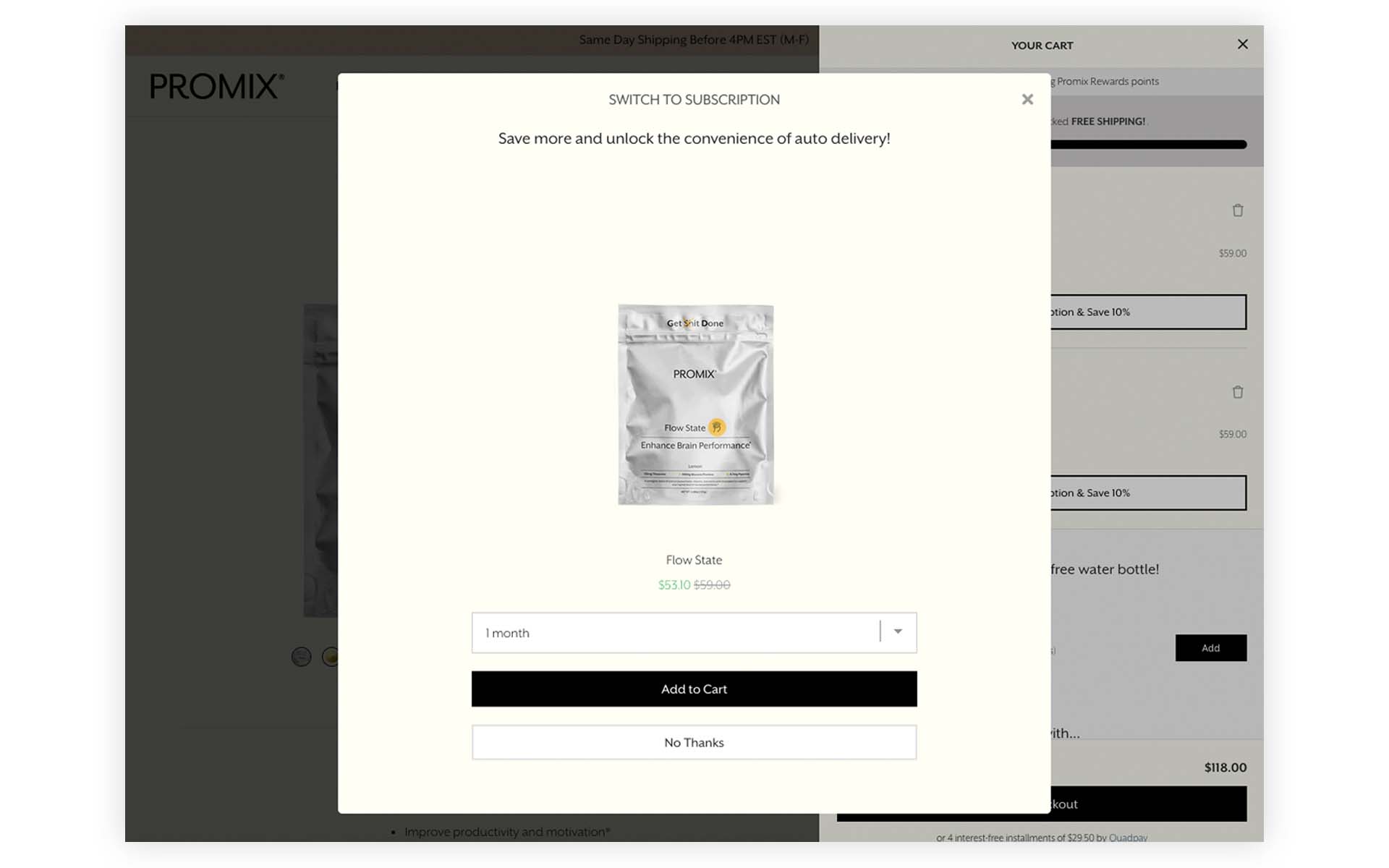 This popup is clean and simple and plants the seed with the customer that a subscription for this product might be a better option for them. And like all Rebuy widgets, this popup widget can be easily customized to match your brand perfectly.
2. In-Cart Subscription Upsells And Cross-Sells
If you're not upselling subscriptions in your cart flyout (or on your cart page), you're missing out. And so are your customers.

The good news? It's super easy to upsell and cross-sell subscriptions in the cart using Rebuy and Recharge together.

Let's look again at PROMIX for an example.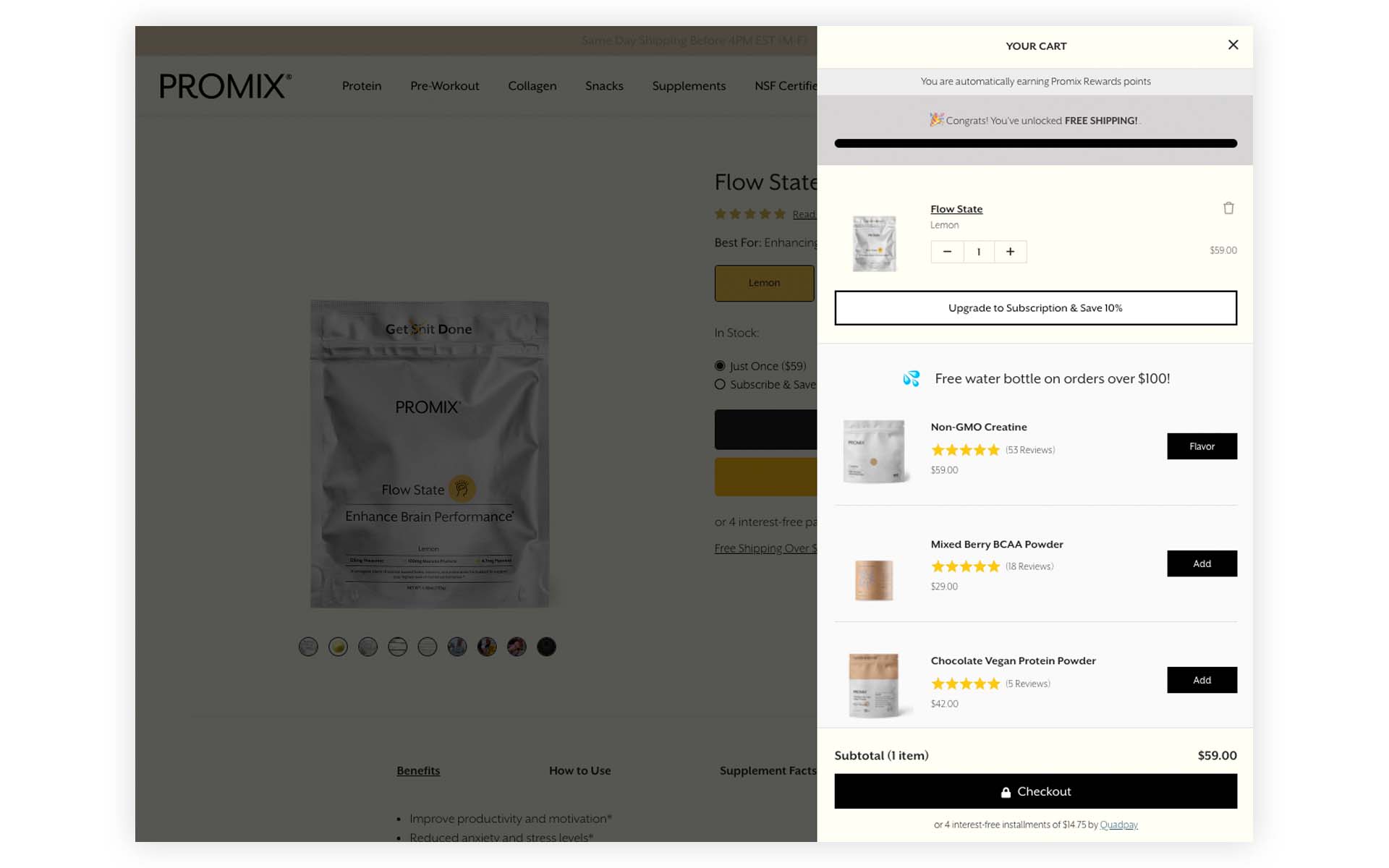 A one-time purchase (Flow State) is in the cart. Notice the large button directly underneath the product. It calls attention to an offer to upgrade to a subscription. It also offers a discount of 10% if the customer decides to subscribe. This discount pricing is a big reason why customers prefer subscriptions.

And while the goal is to upsell a subscription, PROMIX knows that increasing the average subscription value is also essential. That's why they offer a gift (a water bottle) on orders over $100. Smart!
They round out the personalized shopping cart experience with relevant cross-sells. In this case, other supplements like powders and protein bars.
3. One-Click Post-Purchase Subscription Upsells
Post-purchase offers are unique because they occur after your customer has completed an order but before they reach the thank you page—just as your customer is basking in the glow of their recent purchase.

That moment is ideal for making one last irresistible offer, as purchase intent is still peeking.

Post-purchase offers may not be as popular as some of the other tactics here. But they can be just as effective for driving subscription sales and increasing your AOV.

Customers using Recharge can upsell subscriptions post-purchase with a single click. This is a great way to increase AOV, retention, and subscriber count.

One-click post-purchase subscription upsells are full of opportunities for product discovery. So, don't forget to experiment with one-time add-ons, like a mystery gift or related accessory, to increase the order value.

Click here for examples and to learn more about post-purchase offers.
4. Try A Reorder Landing Page
Let's get real, though.

It's challenging to convince a customer to jump into a subscription if they've never tried your product.

To overcome this challenge, try a reorder landing page. Reorder landing pages are personalized landing pages designed that allow your repeat customers to reorder their favorite products with ease. But most importantly, it allows them to upgrade to a subscription for those products with a couple of clicks.

And thanks to a powerful integration between Rebuy and Klaviyo, you can fit them into your existing Klaviyo-powered replenishment campaigns. This means you can use Klaviyo campaigns to drive traffic to your reorder landing pages, where your customers can repurchase and/or subscribe to their favorite products.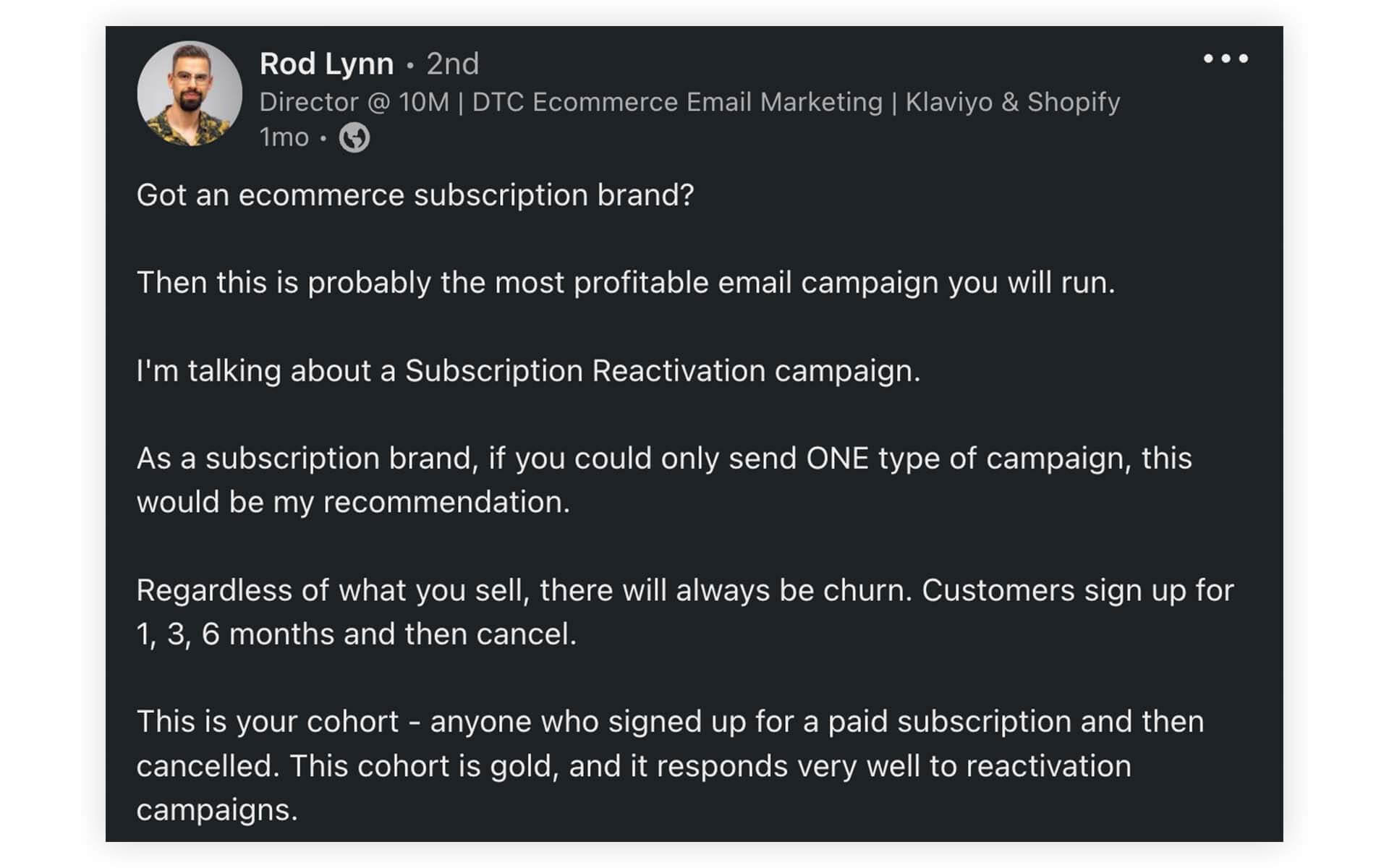 Have a look at this example from the Rebuy interactive demo store.

When a customer receives a replenishment email and clicks through to their personalized reorder landing page, they'll see items from their previous order. Checkout is just a click away.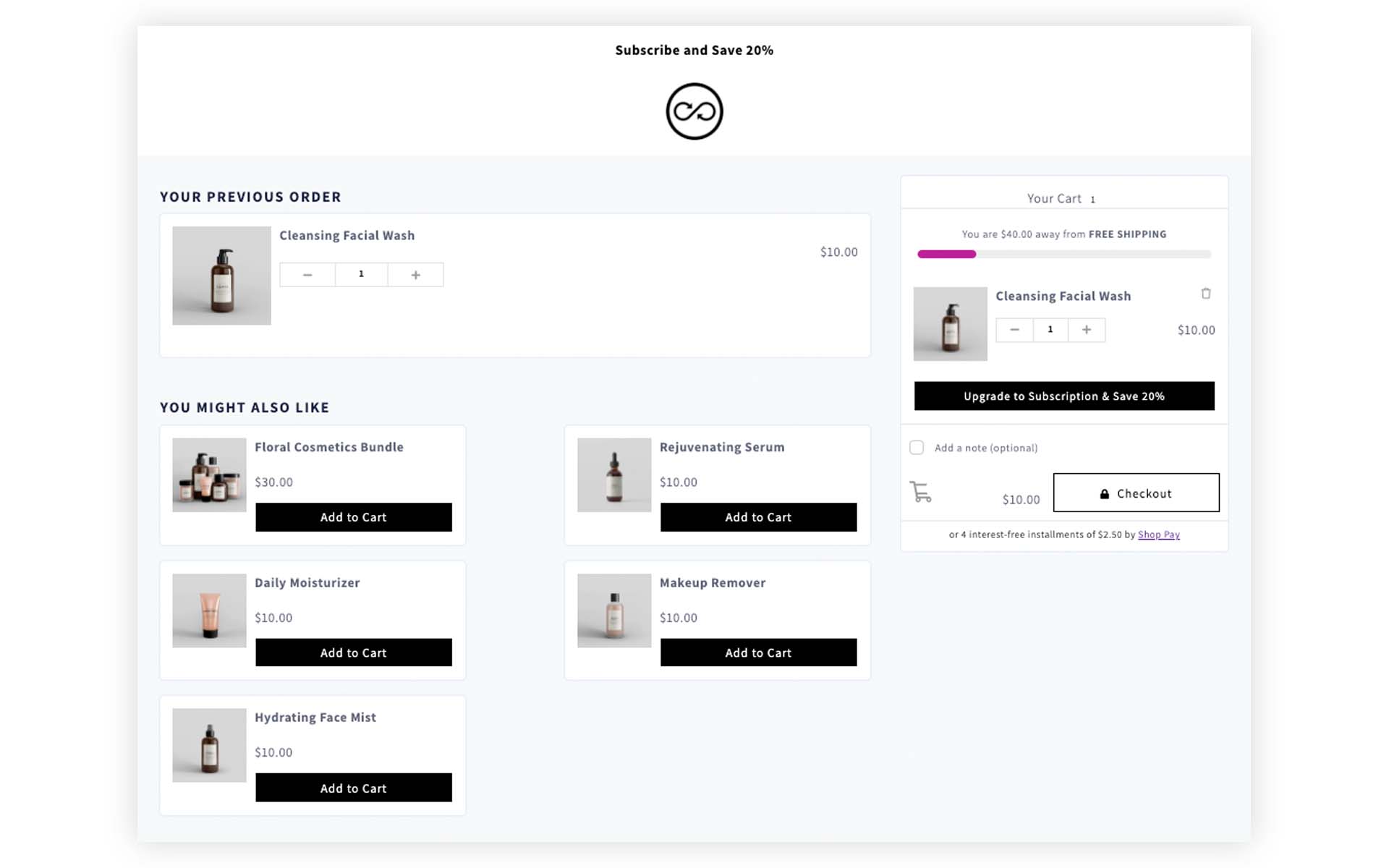 How can you use reorder landing pages to drive subscriptions? Add a switch-to-subscription button for every item! Notice the button in the cart that says, "upgrade to subscription and save 20%." Another nice feature of reorder landing pages is the option to add a unique message to the top of the page. Add a note there to promote the subscription to entice your customers even further.

Any Rebuy-powered reorder landing page on a site using Recharge will automatically display the switch-to-subscription option. (Currently available in desktop view only.)

The customers most likely to subscribe to your products will be those who have already ordered them. So target them intelligently, and make it easy for them to subscribe.
5. Reactivate Landing Page
Here's a sobering reminder.

You will have to deal with churn.

And you can by using reactivate landing pages. While reorder pages are designed for repeat buyers who are not yet subscribers, reactivate landing pages are designed to help former subscribers re-up their subscriptions.

Here's another example from the Rebuy demo store.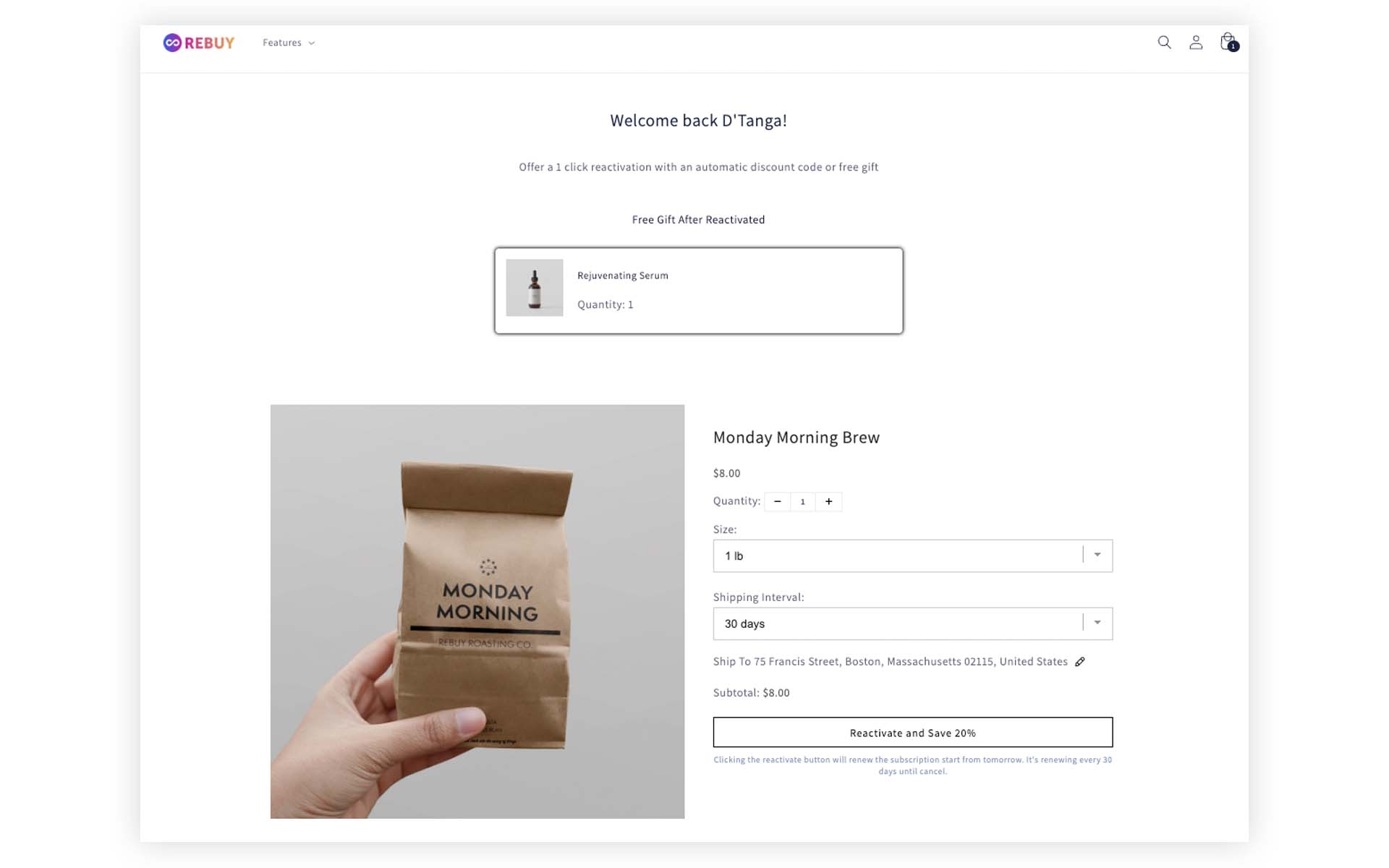 Merchants using Rebuy and Recharge together use these churn-busting landers to entice former subscribers to resubscribe with a single click. You can offer a gift, or even a discount, right there on the page to increase conversions.

Customers can manage subscription preferences such as shipping frequency, product quantity, and more.

To use reactivate landing pages, Rebuy users must first enable the integration with Recharge. For more on that, click here.
6 - Recharge Customer Portal
The Recharge Customer Portal is a dashboard embedded in the merchant's storefront where customers manage their subscriptions. Customers can view all of their subscriptions, edit details like delivery frequency and billing information, cancel subscriptions and reactivate old ones, and more—all from the Recharge Customer Portal.

How can you use the portal to drive more subscriptions and one-time purchases?

Thanks to a deep integration with Recharge, merchants can now use Rebuy cross-sell widgets to personalize the Recharge portal experience. So when a customer views their subscription, they are presented with personalized product recommendations.

Imagine: Your customer enters the portal to edit their ketchup subscription. With personalized cross-sell offers featured in the portal, it's super easy for your customer to add another subscription or one-time mustard to their next shipment!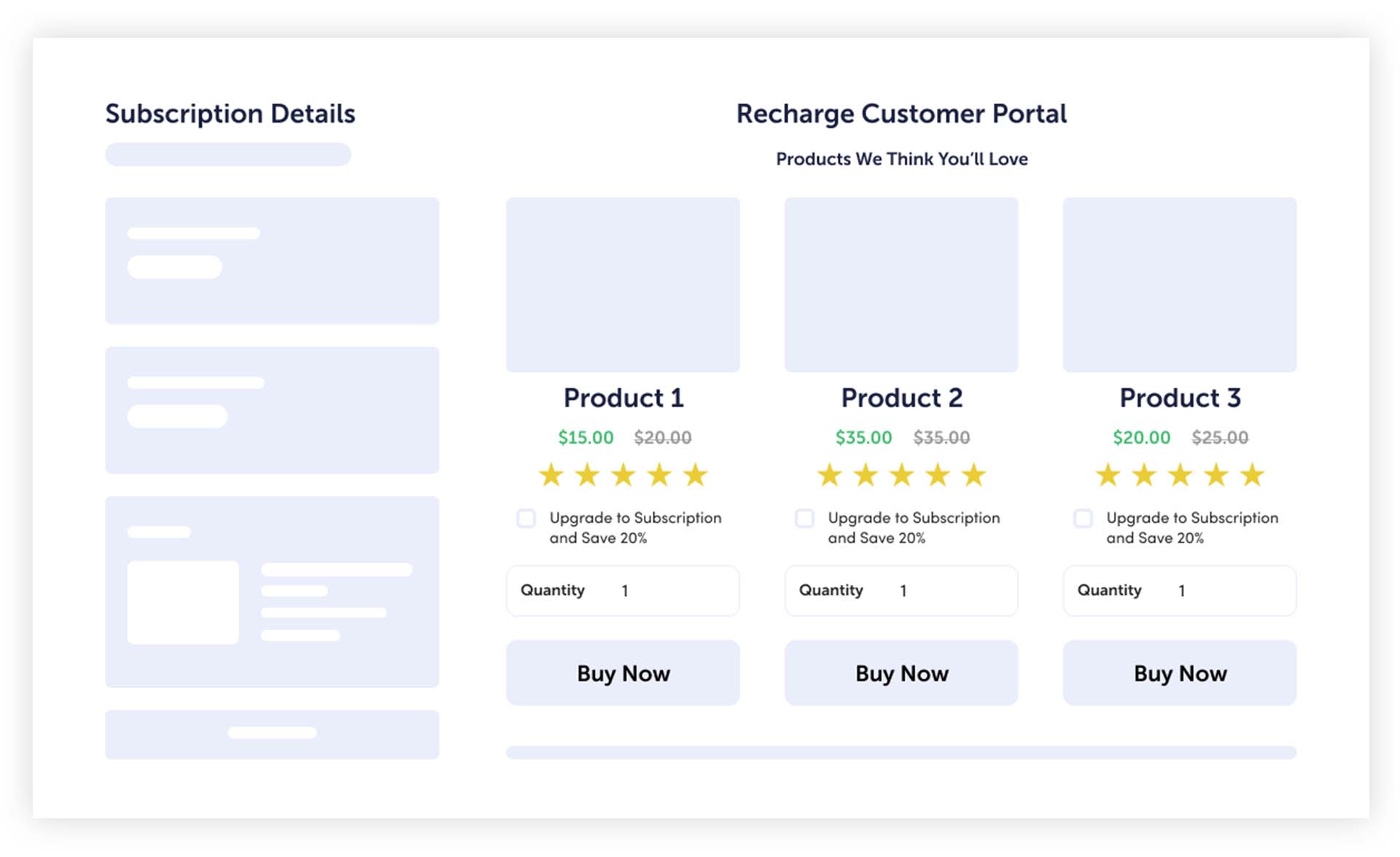 What's more, Rebuy's powerful technology empowers merchants to offer discounts to their customers when using a Rebuy cross-sell widget in the customer portal. You can use Rebuy's powerful rules engine to grant special price breaks to customers tagged with "VIP", apply a discount to a "product of the month" only available to active subscribers, or just sweeten the deal a little bit with a discount to increase conversions and boost order value. Discounts can be a powerful lever to increase engagement and get your customers exposed to new products.

By personalizing your customer portal, merchants help customers discover new products and build stronger relationships with them. All of which can lead to higher subscription value, lower churn rates, and more sales. Learn how to add your first widget to the Recharge Customer Portal here.
Pro Tip: Use Data to Enhance Your Results
Gathering data on why a customer chose to cancel their subscription can drastically improve your results.

If they canceled because they have too much product, it might make sense to offer that customer a way to change their subscription cadence. Did they cancel because of the cost? Offer an option to downgrade to a lower, more affordable tier.

In any case, using data to drive your win-back strategy will help you tackle churn and offer more value to your subscribers, former or otherwise.
Conclusion
The subscription business model is increasing in popularity because it offers valuable benefits to both businesses and customers alike. Using a subscription management platform like Recharge together with Rebuy's powerful personalization solutions empowers merchants to drive more subscriptions, increase average subscription value, and reduce churn. Using data will help you improve your results. By employing the tactics above, you'll be better equipped to drive more subscriptions and achieve maximum ROI from your subscription model.

•••

Learn more about our Recharge integration.

Take advantage of our 21-day free trial and install Rebuy today, or schedule a demo to learn more. To keep up with the latest trends, platform updates, and more, follow us on LinkedIn.