Personalization
4 Email Personalization Strategies To Build Loyalty and Grow Revenue
Personalized email campaigns can increase sales, build customer loyalty, improve retention, and more.
---
Effective emails are still one of the most powerful forms of marketing.
Emails are immediate, highly measurable, and have some of the highest returns on investment (ROI). Litmus found that $36 was made on every $1 spent on email marketing, so clearly, this tactic is well worth the investment when used correctly.
BUT many retailers already know how powerful email marketing can be, which results in overcrowded inboxes bursting with "look at me" sales and promos. So how do you make your email stand out in an overcrowded inbox without the gimmicks?
AI-powered personalization is key to ecommerce success, and email is no exception. Here's how to connect with customers via email and use metrics that matter in today's digital environment.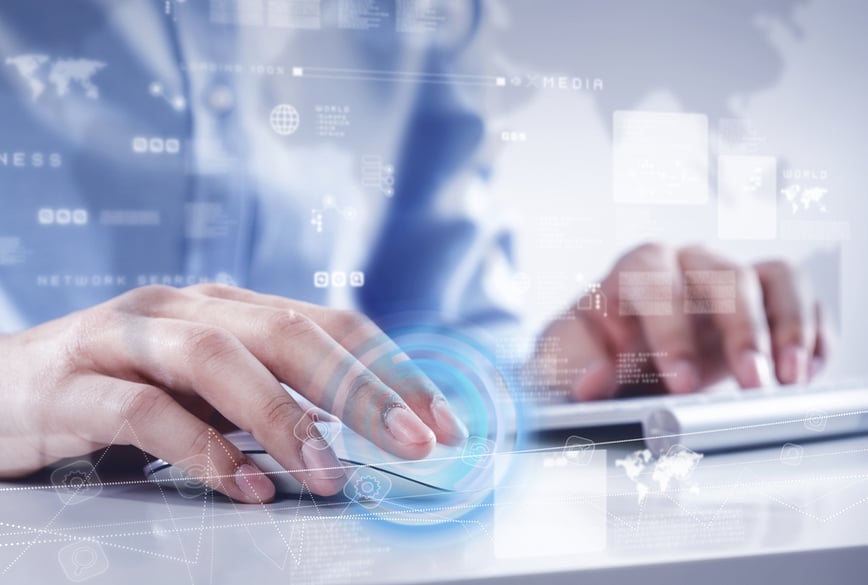 In the Age of Privacy,
Click is King
Data privacy is a growing concern for consumers. In April 2021, Apple responded to these growing concerns and made some big changes to privacy controls by limiting the tracking capabilities of digital advertisers and allowing iPhone users to opt out of data sharing. With these changes, retailers can't always see if someone opens emails. As a result, open rates are being inflated or deflated based on individual users' privacy settings.
Now, marketers follow click rates as a more accurate representation of customer behaviors. Click rate — the ratio of users who open a link to the number of total users who view an email — indicates which customers are engaging with your brand.
However, savvy retailers can capture much more data than just a name and email address; they can use artificial intelligence that builds user-profiles and personalizes emails for customers with products they want in their inboxes at the appropriate times.
Earning a click means that your email content is relevant to what that person is shopping for. That's where personalization is critical. A generic promo email at the wrong time can actually have the opposite effect and deter customers. Meanwhile, business owners that collect advanced data to help guide what and when they send customer communications can increase click rate by 158%.
Alright! It's time to look at the top ways you can use email personalization to build customer loyalty and increase revenue.
Here we go!
4 Top Strategies for
Personalized Email Marketing

1. Personalize welcome messaging and information
A welcome message is a great way to upload critical information about your brand to new customers, offer incentives, and introduce them to channels with which to interact with your brand. However, messaging should be smart enough to know if the customer is someone new or not.
If this isn't their first time interacting with your brand, your system should customize messaging based on previous experiences; it should have already identified what they've clicked on your site and tailor messaging to who they are based on their behaviors. By identifying who that person is—location, gender with which they identify, etc. the customer experience is significantly enhanced and streamlined to create a shorter journey to purchase.
It's critical to get personalized messaging right. Mistakes such as missing tags can have a detrimental effect on relationships with current or potential customers. "One of the biggest mistakes that I see in attempts at personalization are missing tags," says Nick Hein, Rebuy's Director of Sales. "What you'll see is a message that says 'Hey, [first name]' because there are some data cleanliness issues."
A simple but effective solution is to make sure that "if-then" statements are included so that if the first name is missing, it won't retain the default tag. Once customers realize your brand cares about who they are and that you're paying attention to their personalized preferences, you'll start building loyalty.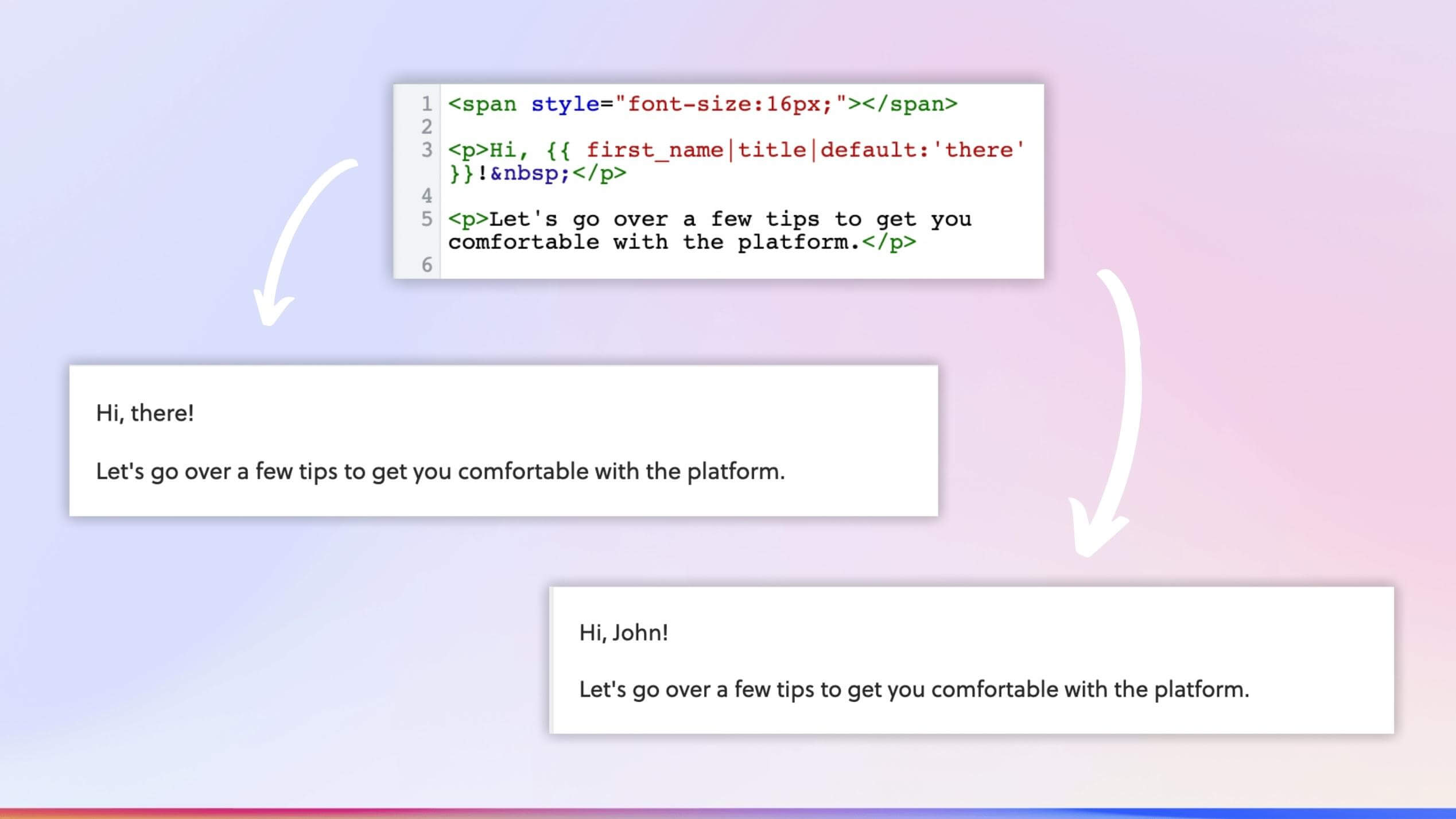 Today's consumers expect you to know how they identify, their interests, and preferences. Take these simple personalization steps to build customer lifetime loyalty and value.
2. Place relevant recommendations in front of customers
"I'm an avid golfer and one of retail's biggest sporting companies knows it. If a new golf shoe comes out, I'm often the first to know about it because they've created a persona around me," says Hein. "But they don't stop there. They also show me athletic apparel that goes well with those golf shoes. So not only do they store my browsing history, but they also build upon it, allowing me to discover other products that I didn't even know existed to up my game."
Hein explains that knowing the right product recommendations is key for customer discovery in brands with a lot of SKUs (stock keeping units). By building AI-powered personas around customers who have similar interests, buyers get relevant exposure to items outside of what they normally buy.
This discovery recommendation feature significantly expands the number of products a person views. It also increases the likelihood that the customer will actually buy those products by showing them items customers with similar profiles have already bought. Exploration of relevant catalog item products has shown to increase conversion rates by 20% and average order values by 25%.
💡 For information about personalizing your email flows with AI-driven product recommendations, have a look at Rebuy's powerful integration with Klaviyo.
3. Mitigate cart abandonment by going back to basics
According to Baymard Institute, 69.82% of all shopping carts are abandoned. Hein says the solution to cart abandonment is actually easy but most retailers don't do it. "Just like in the traditional sales world, follow-up is super important. You don't need to panic and immediately offer a promo code. That can significantly impact your profit margins. The potential customer has already made a clear purchase intent. Instead, make the first follow-up personal."
In the past, you might have had a personal sales representative call and say, "Hey, thanks for coming by last week. I'm following up to see if you're still interested in that item and what I can do to help you get through that process."
Your ecommerce system can still have that personal touch and reach out to customers who had items in their carts. Like a personal shopper, your system can send a follow-up email or SMS text saying, "Thanks for checking us out. I hand-picked these items for you based on your interests." It can then send relevant recommendations based on their browsing behavior.

Follow-up emails are an often-overlooked opportunity to send products that should be purchased next. This is an ideal opportunity for customers to get more information about the product they purchased, get more exposure to the brand, and discover more relevant products.
Hein warns to be aware of messaging, warning, "Don't be creepy. Customers will be turned off by messaging that says, 'We saw you checking this out.' We see 10% to 20% higher performance when messaging sounds like it's coming from a real person versus a marketing machine."
4. Make replenishment easy and right on time
You need to show customers that you're paying attention to their needs and understand when they need to refill their products. Some brands try to ensure attentiveness with subscriptions, but when a customer is first trying out your product, they may not want to subscribe.
So, your brand needs to follow up right on time. This is especially necessary for consumer products. For example, send a message at the end of a 30-day supply that says, "Is it time to re-order your supplements? Here's a one-click solution to do that."
That brings us to the second part of a successful re-order: ease. Amazon's patent for the one-click checkout expired in 2017, but they set a new standard in customer expectations. Customers will abandon their carts if they are forced to go back to the website to re-order or if they are sent to a PDP where they can get lost.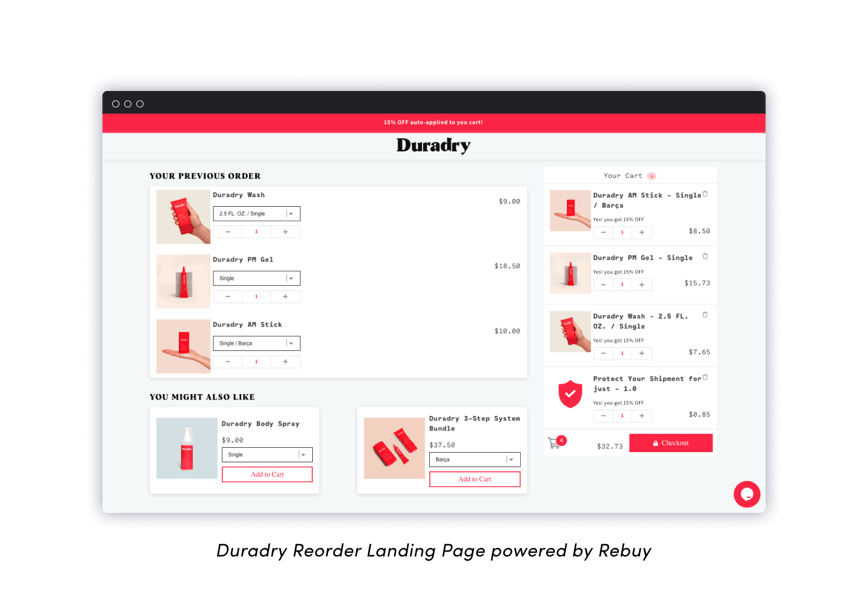 "One customer who changed their model from a PDP to a dedicated reorder landing page saw a 90% increase in reorders," said Hein. "A focused funnel where customers are sent to a dedicated landing page that includes their last purchase, what's in their cart, etc. has one of the biggest impacts on sales."
A one-click, streamlined platform also allows customers to focus less on frustrating personal data re-entry and more on product recommendations that can be featured in a carousel at the bottom of the reorder page. This places customer focus on the areas directly impacting ROI.
It's Never Been Easier to Create
Personalized Email Experiences
While these personalized email techniques aren't the only tools in our toolbox, they're a great place to start. Access higher-yielding email campaigns with messaging based on actual customer behaviors, demographic information, and other behaviors on your site. It's never been easier to generate more sales effortlessly while also providing your customers with genuine and personalized experiences.
Rebuy's AI-powered personalization tools streamline the customers' experiences so that the right products are seen by the right segments, messaging is personalized, and relevant experiences are tailored to the customers through their buying journey. To learn more about Rebuy's personalization tools, check out our demo site.
•••
Try Rebuy free and see why the world's top brands use Rebuy to accelerate sales growth.
Interested in partnering with Rebuy? Let's do it.
To keep up with the latest trends, platform updates, and more, follow us on LinkedIn.