BFCM
Go From Holiday Nightmare to Holiday Magic: Use Intelligent Personalization to Power Your Online Store, Optimize for Retention, and Win the Holidays
The 4th quarter could be your best ever thanks to Rebuy's personalized recommendations and custom cart. Here's how to set yourself up for success this holiday season and year-round.
---
Q4 can be a great time to sell online for brands that use onsite personalization, especially considering 79% of consumers say the more personalization tactics a brand uses, the more loyal they are.
Retention is especially relevant during the holidays because you are likely to have new shoppers visiting your store to buy gifts for themselves and for others.

Automating your store's shopping cart with personalization tactics (like dynamic language that frames recommendations) and sales promotions (like Gift With Purchase and Free Shipping) can dramatically increase AOV in Q4 and beyond.
Imagine...
You wake up early on Black Friday/Cyber Monday to watch your sales roll in. Naturally, this is always one of your biggest sales days. But this year, it's exceeding all of your expectations.
You've optimized your systems to use intelligent product recommendations to help your customers find exactly what they want—for themselves and their friends and family. Your customers love this thoughtful and fun shopping experience, and their ticket values climb.
I'm John Erck, and I co-founded Rebuy to help you get the most from your Shopify store. Rebuy helps your store grow using a powerful, data-driven personalization engine, a custom shopping cart, and an API-first approach that easily integrates with the solutions you already use.
Shopify already drives massive value to 1,000,000+ businesses around the world. You can think of Rebuy as a supercharger for your online store.
That's why brands like Primal Kitchen, Kettle & Fire, Kopari, and Puravida trust Rebuy — our tools use intelligent recommendations, powerful customization, and a retention-focused user experience to drive incredible performance for businesses of all sizes.
On this episode of the eCommerce Fastlane Podcast, I broke down how Rebuy can increase your revenue through the holiday season and beyond.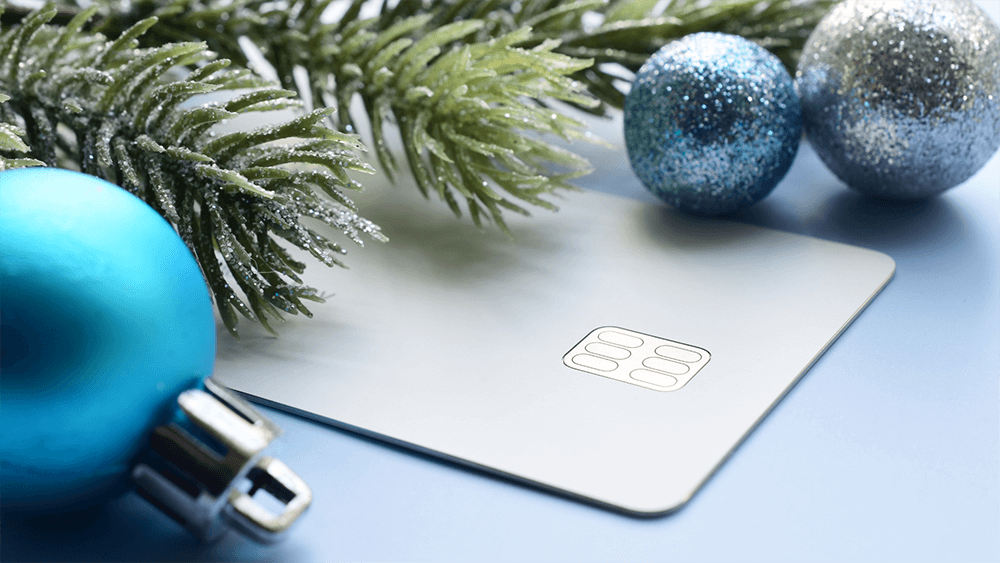 How to sell more and have a great Q4
Q4 is an awesome time to sell online — if you've planned for it. When you have tested systems in place that can handle tons of traffic, the holiday period can be the best time of the year.
But if you haven't prepared, the fourth quarter and the holiday period can be a nightmare — and you run the risk of missing a lot of sales.
So don't delay. Start thinking about what you'll do for the holiday season ASAP.
Here are three ways you can supercharge your online store for Q4 and beyond:
Recommend great products

Focus on retention

Leverage smart automation
If you excel in these three areas, you'll see your business boom during the holiday season, retain that level of engagement and then keep growing in the next year.
Product recommendations FTW
People love product recommendations. Think about when you're in a nice restaurant — when you point at something on the menu — a good server is going to say, "Hey, I'd recommend pairing this with that."
During the holiday season when people are buying gifts, recommendations become even more important.
It enhances the experience, and it makes you feel important. (Even if part of the incentive for the server is a bigger check).
Making recommendations is common in food service, but most online stores aren't great at it. That's where Rebuy can help: Rebuy essentially automates what a great restaurant server does.
During the holiday season when people are buying gifts, recommendations become even more important.
People are shopping for their friends and family. Make that task easier for them and you'll see a huge impact on conversions.
Rebuy makes recommendations by using artificial intelligence and leveraging data.
A great analogy is how Tesla's automated self-driving technology works. When a person drives a Tesla, the computer is trying to learn how they act in certain situations, and how they make decisions. It's tracking the patterns at scale to learn how an intelligent human being drives.
Then, when you put the Tesla into autopilot mode, it uses the patterns to simulate this human intelligence and make predictions about how it should drive under similar circumstances. It can make great choices on the road because it has a lot of data from actual human drivers.
Rebuy works according to a similar principle — by monitoring the shopping patterns of your online store. After you install it, Rebuy begins taking in data by "listening" to how your users act, where they click, how they search, which products they view and which ones they buy.
For example, if Rebuy notices that people are buying a blue shirt and a black hat together, it understands that this product combination is popular. So based on this data, the next time a user adds that blue shirt to their cart, Rebuy is likely to recommend the black hat.
Not only does it offer that customer the opportunity to purchase more and increase their ticket price, but a great recommendation adds value to their online shopping experience. This makes them more likely to trust your store and shop there in the future.
Retention is key

It's an old sales adage, but it's still true today: Your best customers are your existing customers. They know you and they're more likely to purchase from you again (and again).
They are also your best source of referrals. Offer them a great purchasing experience, and your customers are likely to tell other people about it. Word-of-mouth is real, and it is powerful.
Retention is especially relevant during the Q4 period when you probably have a lot of new clients coming to your store — either buying for themselves or buying for someone else.
Harnessing these clients with two great retention strategies can keep powering your growth all of the next year.
Win them back with Rebuy
Automated win-back messages were the earliest feature of Rebuy — and this simple idea is part of what makes it such a powerful product.
Now, you can use Rebuy to automate sophisticated win-back campaigns that get customers to revisit your online store.
If you've already delivered a great product then your customers are more likely to return to your shop. When they do and you greet them with a personalized recommendation, the overall shopping experience improves and you can sell to that customer again.
Free gift = powerful promotion
Another way to show your customers how important they are is a gift with purchase promotion.
Rebuy's gift with purchase widget lets you add a message to the shopping cart to tell the user that when their cart value reaches a set amount, for example, $50, it will automatically add a gift.
When the cart reaches the total, Rebuy automatically adds the gift to the shopper's cart. You don't need to write any scripts, because Rebuy has done that for you.
This makes it easy to set up a huge promotion during the holiday season that drives your loyal customers back to your site and appeals to new customers, too.
Supercharge your cart with smart automation
Another tool that will really increase your Q4 earnings is Rebuy's Smart Cart™.
Shopify has the best checkout experience on the internet for your online store. Our Smart Cart — a JavaScript-based shopping cart — is a fully optimized cart drawer that has best practices built into it.
It's a plug-and-play option with no development required. It also uses Liquid to match the cart's styling to your theme and colors.
As the customer adds items to their cart, Smart Cart™ dynamically changes the language based on their actions. This dramatically improves the user experience.
By adding Rebuy's Smart Cart to your online store, you can automate several things in the customer's cart, including:
Gift with purchase

Free shipping

Intelligent cross-sells
For example, you can turn on the free shipping bar, and set the threshold for free shipping to $100. If the customer puts a $50 item in their cart, they will see an animation that shows them they are 50% of the way to unlocking free shipping with their order.
Another area where Smart Cart excels is that you can customize the language that frames recommendations and upsells. As the customer adds items to their cart, the language changes dynamically based on their actions. This dramatically improves the user experience.
Licorice.com, a family-run business, used Smart Cart to increase average order value (AOV) by 17%. It was as simple as installing Rebuy, creating a few basic product recommendations, and assigning Rebuy's default AI to manage the rest. Licorice.com continues to see amazing results and is now poised to have a great Q4 this year.
Win the holidays with intelligent personalization
Just imagine the possibilities for your holiday season — and how powering your online store with Rebuy can help you win the holidays and improve customer retention year-round.
Catch the full episode with John Erck here!
•••
Try Rebuy for free for 45 days! Take advantage of this special offer and get complimentary migration support when signing up on Rebuy's Professional Plan and above.
Interested in partnering with Rebuy? Let's do it. To keep up with the latest trends, platform updates, and more, follow us on LinkedIn.