Ecommerce
7 Reasons Online Stores Fail Today (And How To Avoid the Pitfalls So You Can Thrive Anyway)
Online businesses fail. A lot. But yours doesn't have to. Learn how to avoid these major mistakes so your shop can thrive in the new era of ecommerce.
---
It's never been easier for someone with a can-do attitude and entrepreneurial spirit to start an online business. But just because it's relatively simple to set up a website and hang your digital "we're open" sign, that doesn't mean every operation will succeed. In fact, many don't. Research shows that between 80-90% of ecommerce businesses fail.
Here's the good news: Your business can benefit from this collective experience.
In this post, we lay out the common pitfalls to running a successful online store, and offer tips to sidestep them like a champ.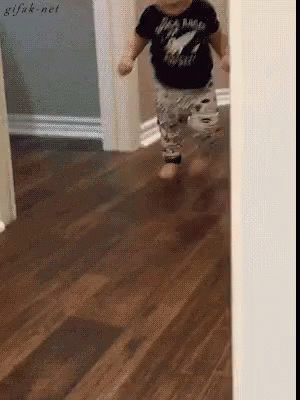 Ecommerce 2022:

Setting the Scene
Let's first establish what the ecommerce landscape looks like right now
📍The events of 2020 massively accelerated the shift to ecommerce by as much as five years, according to data from IBM's U.S. Retail Index. While brick-and-mortar stores have since reopened and people are shopping through a combination of in-store and online methods, ecommerce is set to continue growing.
📍 The U.S. ecommerce market is predicted to surpass $875 billion in 2022. This number accounts for 19% of retail ecommerce sales share, according to eMarketer.
📍 Ecommerce growth will continue as retail sales are expected to exceed $7 trillion by 2024 with ecommerce making up almost a quarter of those sales.
📍 As of 2022, there are 266 million digital buyers in the U.S. That number will exceed 291 million by 2025.
📍 As more online shoppers interact with a wider variety of online businesses, customers have higher expectations for their digital shopping experience.
Why Online

Shops Fail Today
There are a lot of ways to fall short in ecommerce, but these seven factors can seriously derail your online business efforts.
1. Not Investing In Necessary Business Components
The best product or service in the world won't succeed if important parts of the business are neglected. Even without the rent and utility costs of a brick-and-mortar shop, an ecommerce business must budget for the following:
| | |
| --- | --- |
| | |
| | |
| | |
| | |
| inventory and shipping costs | employees or other staffing |
Not every online shop will carry the same costs; however, many of the items listed here are must-haves if you want a real shot at success.
2. Not Understanding the Competition
Despite the upfront costs, it's still fairly easy to set up an ecommerce store. That's one reason why so many online shops exist. Failing to understand your competition hinders your ability to zero in on your business's distinct value. And if you can't differentiate your business from every other online shop, succeeding can be a struggle.
3. Bad Site UX
A clunky, confusing, hard-to-navigate site will frustrate customers and send them somewhere more user friendly. This is especially true if your site lacks personalization, as more customers expect online shops to speak directly to their specific needs.
Another major miss: not optimizing for mobile. According to Shopify, "In 2021, mobile shopping from Shopify merchants captured 71% of online sales via mobile over BFCM." You can't afford to miss out on those kinds of sales.
4. A Confusing, Frustrating Checkout Process
When shoppers decide to part with their hard-earned money, paying should be easy. Yet too many ecommerce sites overcomplicate the process. The average cart abandonment rate is nearly 70%, with unexpected costs and overly long or complicated checkouts listed in the top five reasons for leaving. There are simple, strategic ways to keep customers happy while also increasing AOV, but unprepared online shops will miss out.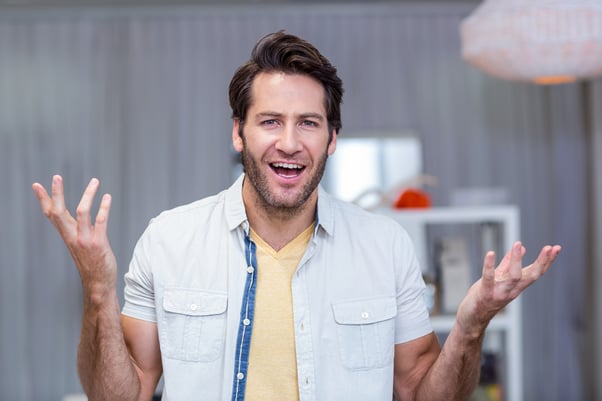 5. Inventory Management
Your product data feed and inventory must be accurate so shoppers know what to expect. Inaccurate inventory isn't just annoying, though; it can cost you customers. Online shoppers indicate that an item's immediate availability is as important to them as fast delivery. If your inventory management software isn't accurate, you're going to have a hard time convincing customers that your business is reliable.
6. No Marketing Plan
Thoughtful, strategic marketing leads to sales, so simply guessing what makes good marketing won't benefit your business. There's a lot to consider. For example, is your online shop prepared for the rising popularity of social commerce? Can you afford CPC ads? Display or search ads? Boosted social posts? Sponsored content? Is influencer marketing the right move?
You can't do everything at once (and honestly, you shouldn't try) but you do need to know which avenues will best serve your shop and meet your customers where they are.
7. Generic On-site Experience
Realistically, anyone perusing your site knows they're not your only customer, but they should feel like the only one. Today's online shoppers expect personalized ecommerce experiences — and even those that don't expect it absolutely appreciate it, and they'll keep going back to online shops providing that level of service.
Example: Toys R Us
In its heyday, Toys R Us was huge. And at one point it was considered a category killer. But ecommerce success is built on customer understanding, which is what the once-famous retailer learned the hard way in the early days of online shopping. The giant toy store chain, known for its fun and whimsical in-store experiences, failed to connect with customers when it originally chose Amazon as its ecommerce platform. With little to no attempt at personalization in the online environment, the brand simply couldn't get customers to convert.
Surviving and Thriving

in the New Ecommerce Landscape
Despite the potential pitfalls, it's easier than ever to run a thriving online business.
1. Determine What Your Business Actually Needs
While we won't say it's easy, per se, starting an ecommerce business can be pretty painless to initially set up if you have the right mindset. The goal is for the business to grow, so it's okay to start small. Use a checklist to guide you through the process, review a breakdown of general costs to get your money right, and select a sales platform that meets your immediate needs and has options for scaling up.
"Design is the silent ambassador of your brand. " - Paul Rand
2. Nail Design and UX
Sometimes, though, it's a matter of timing, as in how much time people need to spend on your site before purchasing. Drip reports that "an average online buyer views 32 pages of a fashion ecommerce site in the same session they place an order." Industries with fewer product options don't always experience this level of browsing, so make every page count with good design and seamless functionality.
3. Optimize for Search Engines
Plus, it's not just companies in your niche you need to be concerned about. Every online shop is competing with Amazon. You need to be found quickly and easily to stand a chance. SEO and Google Shopping strategies can boost your brand's presence and help you stand out from larger retailers.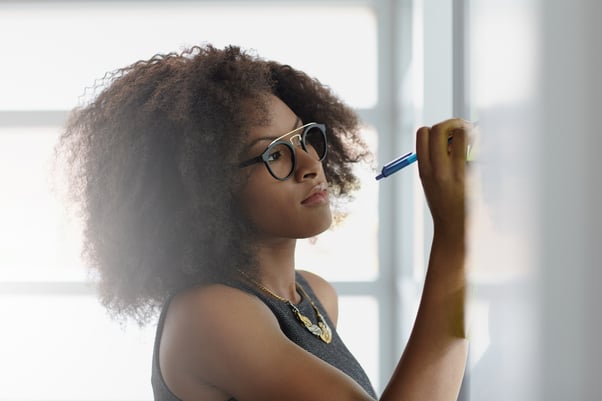 4. Frictionless Checkout is Key
This leads to creating a user-friendly checkout. There are a lot of ways to approach this one, including buy now, pay later platforms; multiple payment options outside of standard credit card; security signals to boost buyer confidence; and built-in upsell and cross-sell opportunities for increased AOV.
5. Learn the Art of Inventory Management
We admit it: inventory can be tricky. Nobody wants to order too much of a product that doesn't move, and ordering too few of a surprise best-seller can frustrate customers. Inventory forecasting and audits can help you determine what you need now and how to plan for upcoming buying cycles. To keep everything in order, consider adding inventory management software to your start-up costs.
6. Create a Basic Marketing Plan
Once your site is set up, people need to know about it. Choosing the right marketing tactics depends on your ideal customer profile, business goals, current key metrics (conversion rate, AOV, abandonment rate, etc.), and budget. Use a template to get started, then modify your tactics as you gather more data.
7. Prioritize Personalization
These days, it's critical for stores to offer personalized recommendations, such as AI-driven upsells, cross-sells, and post-purchase offers. And we know that with the challenges ecommerce merchants face when it comes to personalization — lack of bandwidth, ineffective tools, etc. — implementing this key component seems easier said than done. That's why we created Rebuy as a code-free, plug-and-play solution: to give online shop owners (over 5,000 and counting) the immense benefits of personalization without the hassle.
Example: Beardbrand
Beardbrand's focus on its customer community has propelled the company's success. In addition to its beard- and grooming-specific products, the company's site revolves around the customer and their lifestyle. The products as well as the site's content speak directly to Beardbrand's clearly-defined target audience, creating a personalized experience.
Say Hello To
Success
With more ecommerce options popping up every day, customers have plenty of opportunities to shop around and disregard sites that don't meet those standards. But if you learn from the mistakes of those that came before you, you can succeed anyway. We want your brand to thrive!
•••
Try Rebuy free for 21 days.
Interested in partnering with Rebuy? Let's do it.
To keep up with the latest trends, platform updates, and more, follow us on LinkedIn.