Case Study
SpearmintLOVE Uses Out-Of-The-Box AI to Increase AOV 11.07%
Using the power of AI and ML, SpearmintLOVE increases AOV by offering the best product for each unique customer from tens of thousands of SKUs.
---
Use Case
Cart UX, Plug-And-Play, Product Discovery
Challenges
How do you recommend the perfect product for every customer when you have tens of thousands of products to choose from?
For Alicia Kent, the answer is clear: Artificial intelligence.
Kent is the Director of Growth for SpearmintLOVE, the leading independent, online retailer in the baby and children's soft goods market.
When the team switched platforms from Big Commerce to Shopify, they started asking some hard questions. How do you optimize a Shopify store? What must-have apps should we include in our app stack? What's the best online merchandising strategy for our brand? As Kent explains, "Once we started going on Shopify we asked ourselves, 'Alright, what new things do we need to start adding?' And upsells and cross-sells were near the top of the list."
Another challenge: Help shoppers more easily discover new and related products from the SpearmintLOVE catalog. Not an easy task when you offer tens of thousands of products online. With such a voluminous and varied product catalog, it's a serious challenge to know which products to recommend together for each unique shopper.
"We tried another solution and did an A/B test with Rebuy. We compared the results and Rebuy was doing better." - Alicia Kent, Director of Growth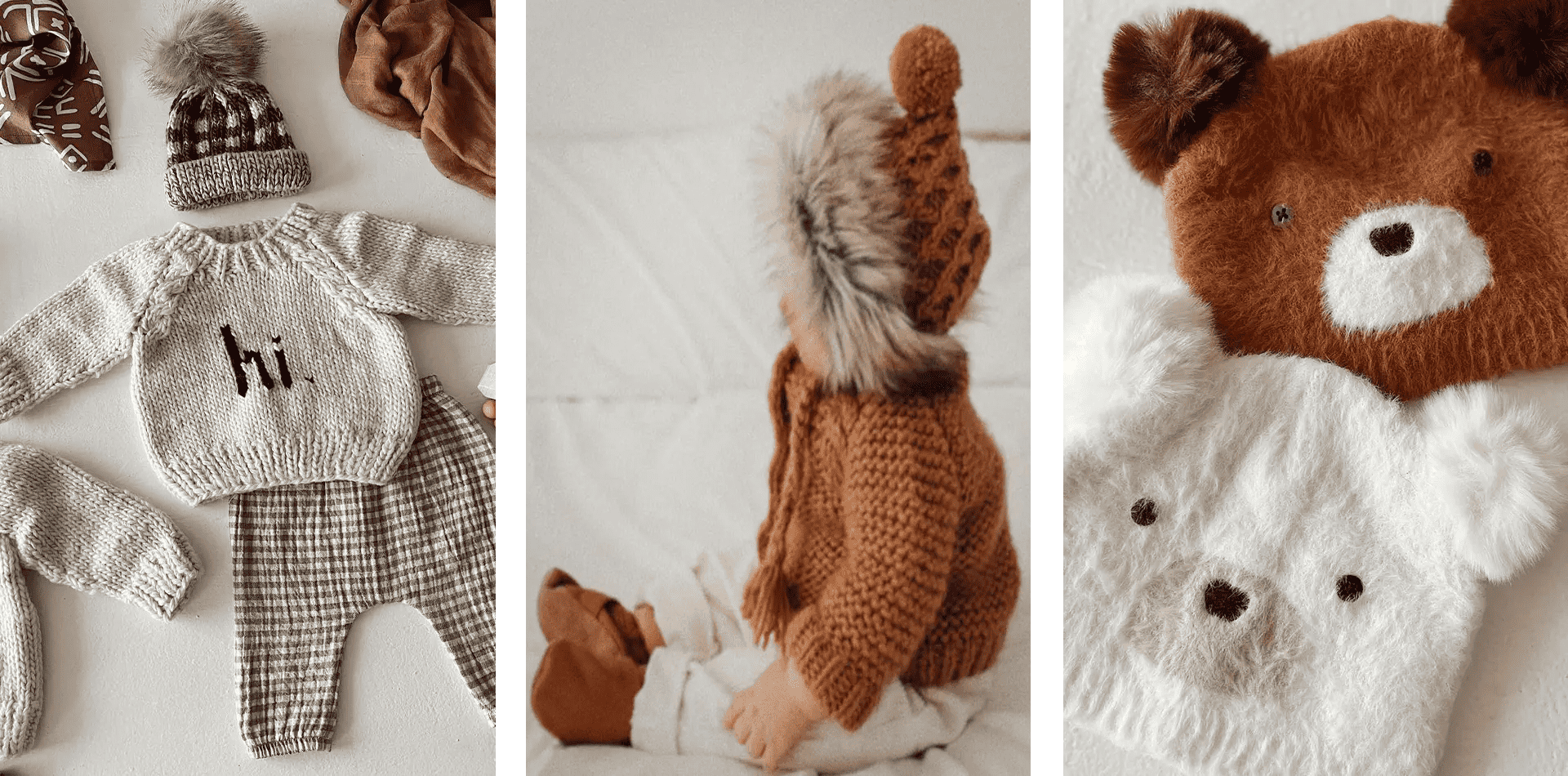 Strategy
The SpearmintLOVE online merchandising strategy can be summed up in two letters: A.I. Kent's team saves hours and hours every week by letting Rebuy's super-intelligent personalization engine do the heavy lifting. This means that Kent puts upsells & cross-sells on autopilot, allowing Rebuy's A.I. to select the most relevant recommendations from the brand's tens of thousands of products to meet the needs of every unique shopper on the site.
To sharpen up the recommendation logic, Kent created a few basic custom rules. For example, the ruleset below powers the Smart Cart for SpearmintLOVE. Rule #1 displays the dynamic message "Need some ideas" when viewing a cart with a subtotal of $0. Rule #2 assigns all personalized recommendations to Rebuy's A.I.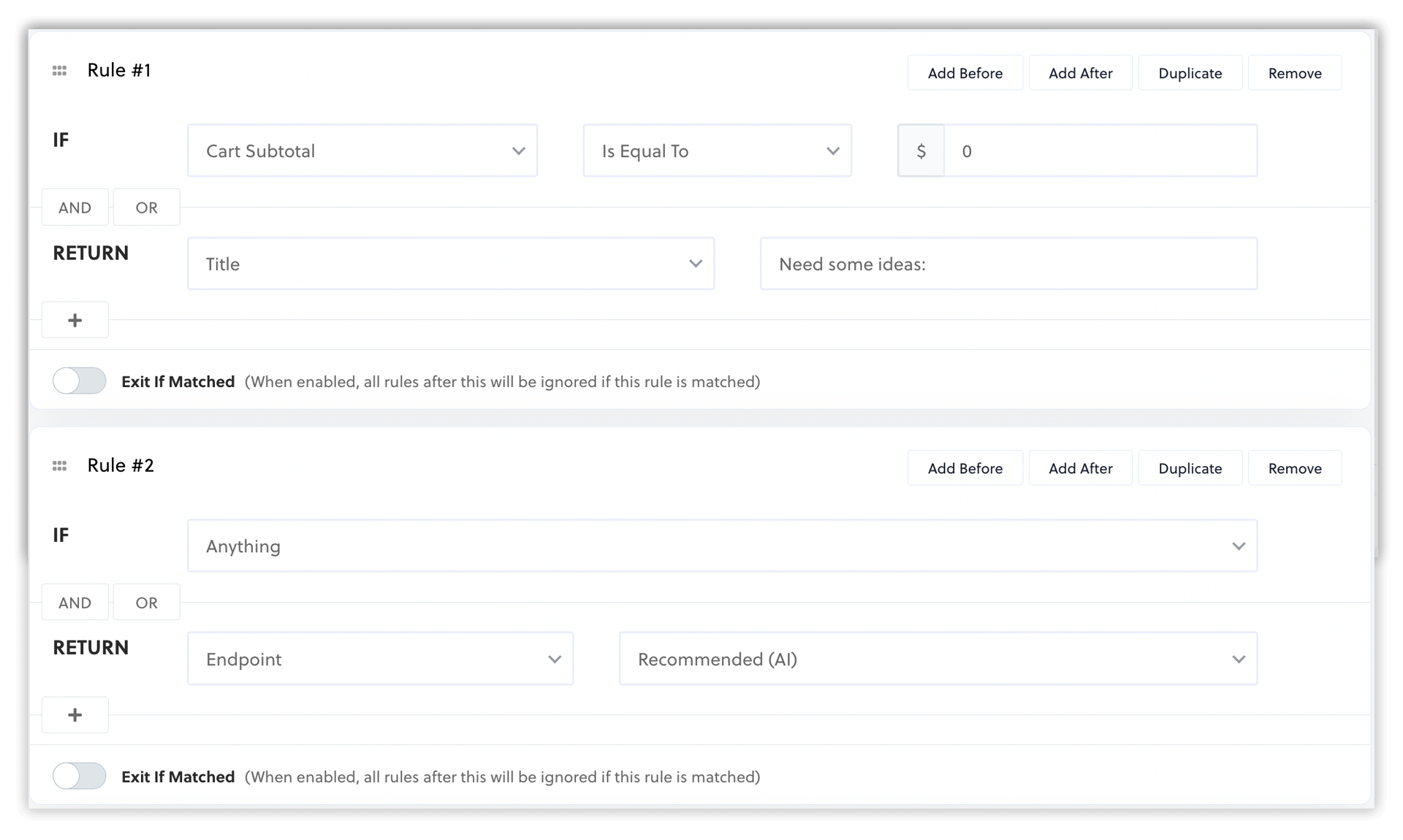 This next snapshot shows the rule controlling the Checkout Page widget. As the A.I. recommends the products, two simple conditions ensure the best customer experience possible: Only products priced under $30 (the first condition) and in stock (the second condition) are offered.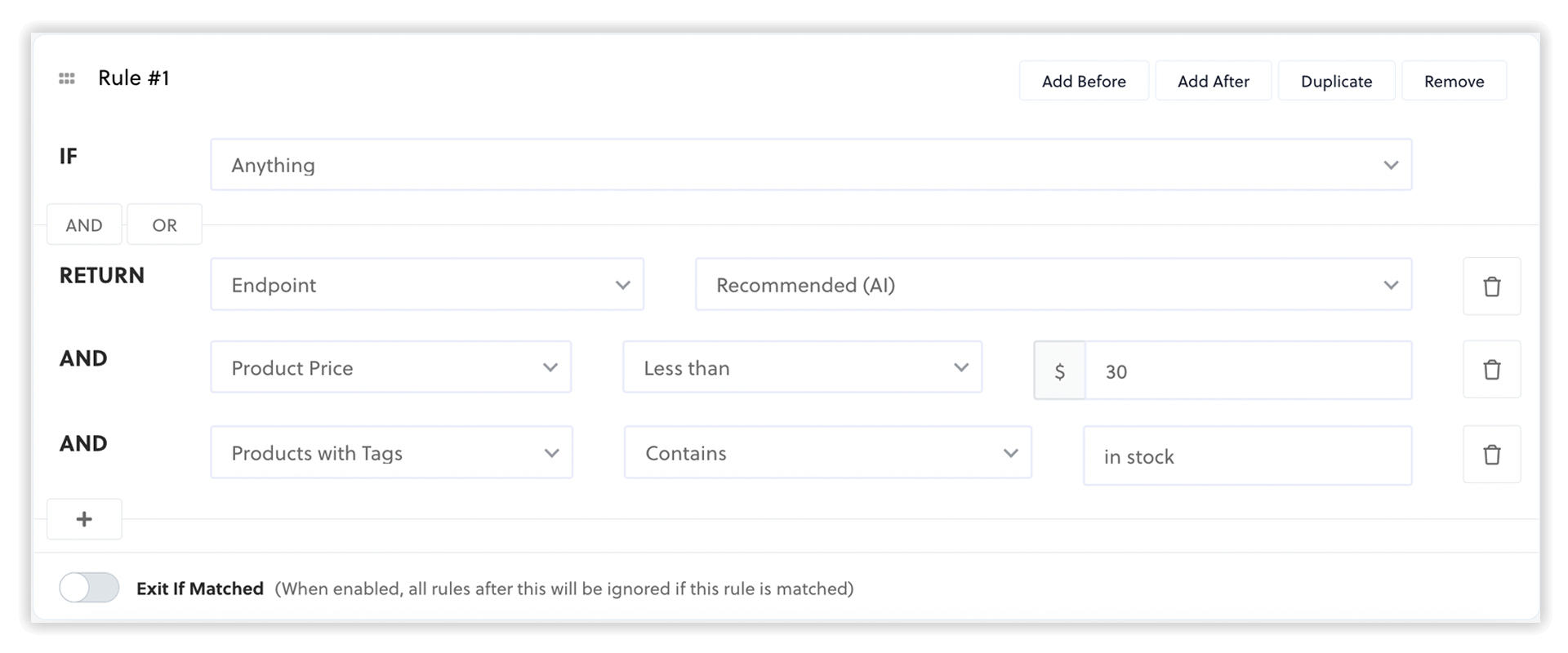 In terms of placement, product recommendation widgets were placed in four locations: on the product detail page (PDP), in the shopping cart, on the Shopify checkout page, and post purchase. "We knew when we installed it that we could get the post-purchase upsell, which is why we initially installed, but there was also a lot of other options that we could test," said Kent.
Here'a quick look at the slidable cross-sell widget on the PDP. Where sizes are available, a variant selector allows customers to choose. This data-driven recommendation widget helps shoppers discover more of the thousands of products SpearmintLOVE has to offer.
By using Rebuy's A.I. to harness the collective intelligence of her actual customers, Kent ensures every customer sees the most relevant products from their large catalog every time (without manually choosing a single recommendation.) Ah yes, the power of A.I.
Results
Using a variety of ecommerce tools available on the Rebuy platform, Kent and the team at SpearmintLOVE have put together an intelligent shopping experience their customers appreciate—the results bear that out. And like any dedicated executive focused on growth, Kent continues to experiment and optimize for revenue. "That's the biggest factor, we're able to test and turn things on and off," she says.
SpearmintLOVE saw a

11.07%

increase to AOV with

9.97%

of total sales attributed to Rebuy. In addition,

23.21%

of orders included a product recommended by Rebuy.
Want to see if Rebuy can meet your upsell, cross-sell, and merchandising needs? Let's chat.
To keep up with the latest trends, platform updates, and more, follow us on LinkedIn.
Visit the SpearmintLOVE online store here.