Post Purchase
Why Your Shop Needs an Amazing Post-Purchase Experience
Learn how to create amazing, memorable post-purchase experiences for your Shopify store and why doing so is good for business.
---
Let's be real. A "thanks for shopping with us" post-purchase message is the bare minimum. Sure, it's nice. But it's a placeholder message that will fade into memory as soon as the browser closes.
So what can you do to stand out from the crowd and keep buyers coming back for more?
You guessed it: build an amazing post-purchase experience that exceeds your customers' expectations.
What Is A

Post-Purchase Experience?
A post-purchase experience is how you engage with your customers after they've bought something from you. This could involve providing order and shipping information, asking for feedback, or displaying product recommendations. Since your customers are fully focused on this stage, creating a personalized, memorable experience helps you stand out and increases the chance of repeat business.
💡 91% of consumers say they are more likely to shop with brands that provide personalized recommendations (Accenture).
Going big with expensive campaigns to get new customers isn't necessary. It's simpler and more cost-effective to keep your existing ones since they already know and appreciate you. No reason to let them go!
For a brief moment in time, you have 100% of your customer's attention.
We all engage in the online purchasing experience. Think about the last time you were genuinely impressed by a post-purchase experience. Nothing comes to mind? Exactly.
Simply put: An amazing post-purchase experience provides you and your shop with a number of key benefits you and your business can't afford to ignore.
So let's take a closer look at why your Shopify store needs an amazing post-purchase experience, and how to build one your customers will remember.
#1: More

Sales
We live in an attention economy.
Right now, your competitors are working hard to capture your customer's attention via email campaigns, paid social media ads, and more.
But something magical happens when your customer completes a purchase at your store.
For a brief moment in time, you have 100% of your customer's attention. This is a golden opportunity to engage your customer with new products and last-minute promotions seemingly designed just for them, so you can increase sales and boost your AOV (average order value).
💡What about my conversion rate? You're asking the right questions. One of the best things about a post-purchase offer is you can't hurt your conversion rate since the offer happens after the initial purchase.
In reality, you have already done the hard work of reeling in your customer in the first place. All the ads, copy, conversions, and credit card details have been entered, and they have chosen you and your product.
By creating a valuable and enticing post-purchase experience, you can validate their purchasing decision, and give them a reason to choose your business again and again.
"Fantastic app to boost AOV. After testing some competitors, this is by far the most powerful upsell, cross-sell, and post-purchase app out there."
#2 More

Control
Whether you let proprietary AI (like what you find with Rebuy) do the work or dial in the promotional details yourself, you have total control over the post-purchase offers you display.
Top brands use the post-purchase opportunity to offer subscription upsells, highlight non-hero products, promote seasonal offers, and more. The possibilities are endless, so get creative!
Your customers were already drawn to you because of your knowledge and your product, so use that singular expertise to make them love you through little extras like:
Feedback

- Offer a discount code on a future purchase in exchange for feedback on the products or even the site itself.

Product Samples

- Doing something to make a customer's experience special doesn't have to be hard. Consider sending something extra with their package, like a small product sample. Just a little something they weren't expecting.

Thank You Notes

- Your parents were right when they encouraged you to write thank you cards. A personalized note can have a bigger impact on your customer's mindset than just giving them something to buy. A special note might just inspire them to spread the word about their positive, unique experience.

Branded Packaging

- Clever or attractive packaging can make your buyer feel like they are opening a fun gift, rather than something they actually chose and paid for. It doesn't have to be expensive either; colorful tissue paper, personalized stickers or tying a ribbon around the item can change your product from "I pulled this from the warehouse shelf" to "I packed this with love just for you."
#3 Cost

Efficiency
We understand that your customers may not have the disposable income they once did. You might even feel like some of your strategies aren't keeping up with changes in the market.
The good news? Equipping your shop with a well-engineered post-purchase engine offers you evergreen solutions to reduce many of the costs that have been stressing you out.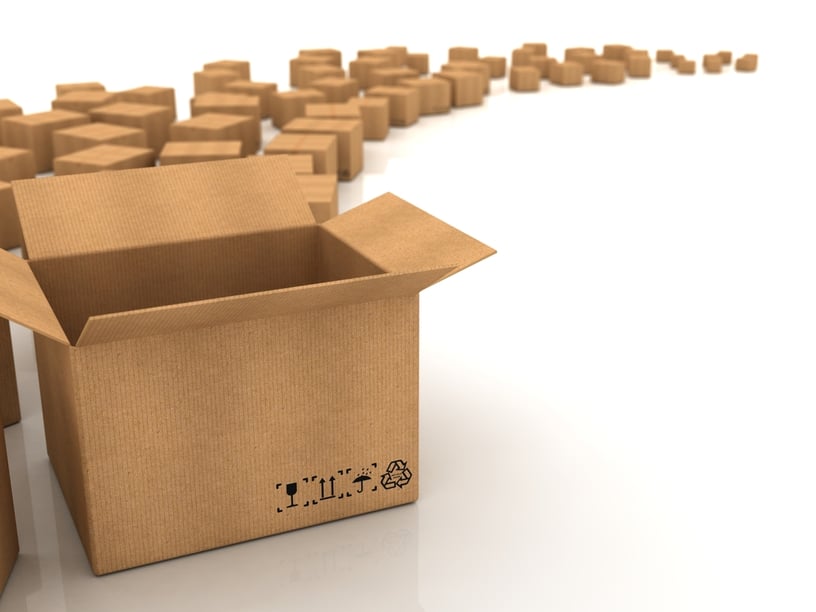 Shipping costs — Say goodbye to pricey shipping costs. With a post-purchase engine such as Rebuy, you don't need to fret about double shipping bills. They make sure your original order gets edited so you can save on all that extra cash.
Overhead costs — Get rid of that extra stock blocking up your warehouse. Stop the hoarding and start using post-purchase cross-sells to miraculously move that slow-moving merchandise off the shelves and into the hands of your willing customers.
Advertising costs — When your customer accepts your post-purchase upsell or cross-sell, you save the ad dollars you would have spent on your newly-converted customer and thus improve your ROAS (return on ad spend).
#4 More

Brand Loyalty
You know what's better than just making a sale? Designing a buying experience that builds real customer loyalty.
Having a hassle-free return and exchange policy is like giving customers a big hug without making it weird.
Giving customers a positive post-purchase experience strengthens your brand image and increases the likelihood that they'll shop with you again. Why not show your customers they're important by building a thoughtful post-purchase experience that's all about them? Trust us. You'll feel good about it. (And your customer will, too.)
Dynamic Discounts

—

Maximize post-purchase conversion with dynamic discounts. With the click of a button, you can add, update or remove discounts and make sure you're getting maximum profit out of every sale.

Time-Limited Offers

— Such offers are an ideal way to tap into the FOMO of every online shopper. What better way to get people to act fast and take advantage of exclusive deals? Use this sense of urgency to your advantage so you can increase the chances of conversion.

Intelligent Personalization

— Think of intelligent personalization as a personal research assistant that gathers intel based on customer data in order to create customized shopping experiences for each individual consumer. This personal shopper-like approach enables you to increase sales while building customer loyalty and satisfaction.
Okay, let's take a moment to talk about returns.
Returns are a huge part of the customer experience and having a clear policy makes it an absolute breeze. After all, why worry about the purchase when you can easily send it back if you don't like it? Plus, getting a refund helps too!
Having a hassle-free return and exchange policy is like giving customers a big hug without making it weird. It shows them that their satisfaction is your highest priority and gives you an edge compared to other businesses. Who doesn't love satisfied customers?
When customers know they can count on a reliable and convenient system, it boosts their confidence and makes them far more likely to make you their virtual bff and bookmark your site as a favorite place to shop.
💡 PRO TIP: Provide a return postage sticker along with the paperwork included with the order to show your customer how simple a return is.
#5 Less Dead

Stock
Dead stock isn't just a cool buzzword (or a true crime podcast about a murder at Woodstock). It refers to inventory that doesn't sell, and it's bad for your wallet. Dead stock can occur for many reasons; such as outdated items, limited variety, or customers simply finding better alternatives elsewhere.
Holding onto merchandise in the hopes that it will sell someday is a guaranteed losing strategy. (Large retailers know this, which is why they have clearance and liquidation functions.)
Dead stock hurts because of the initial investment, but can double or triple when you consider the cost of carrying it on your shelves. (Not to mention the more desirable items that could be occupying that space). Knowing when to cut your losses and clear it out is a tough-but-critical skill to develop.
Once you have made the choice to clear through your slow products, you will have to find an outlet to get rid of it quickly. Offering targeted upsells and cross-sells after purchase can help move slow-moving products out of your inventory.
So, go ahead and declutter your webstore. Marie Kondo would be proud!
Transform Placeholder Moments Into

Revenue-generating Experiences
Don't let the customer relationship end at checkout. Instead, build a relationship that lasts. Rebuy's post-purchase solution makes it possible for you to capture buyer intent, boost AOV, decrease ad spend, sell leftover inventory, and build true customer loyalty.
And the best part? It's available on all Rebuy payment plans.
With the launch of two amazing new features (A/B Tests and Flows), Rebuy Post Purchase is ready to help your business grow faster than ever.
•••
Want to see if Rebuy can supercharge your ecommerce merchandising strategy (and your bottom line)? Try Rebuy free for 21 days.
Interested in partnering with Rebuy? Let's do it.
To keep up with the latest trends, platform updates, and more, follow us on LinkedIn.