Stories
How OLLY Energized Their Subscription Program With Smart Merchandising
Find out how OLLY increased subscription revenue 63% and AOV 25% with their energy-boosting merchandising strategy.
---
Jennifer Peters had high hopes.
Peters is the Senior DTC Manager at the vitamin brand OLLY. Not long ago, the health-conscious company invested in a merchandising solution to personalize their shopping experience.
Let's just say things didn't work out.
The solution was clunky, not fully compatible with Shopify, and didn't meet Peters' high expectations. Soon, Peters began shopping for a new solution.
She turned to Rebuy and partnered with the Rebuy Launch Team to get set up quickly and select tools designed to drive growth. These included the Rebuy Smart Cart, in-cart cross-sells, and subscription upsells.
"Adding Rebuy was like pouring fire on our subscription program."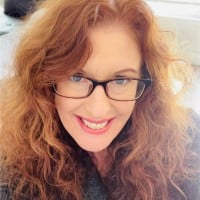 Senior DTC Manager at OLLY
Jennifer Peters
Peters was impressed with the commitment of the Launch Team and the plug-and-play capabilities of the platform.
The Smart Cart™ alone accounted for 51% of Rebuy-generated revenue, with the "subscribe and save" option driving subscriptions higher than ever.
The Top Sellers carousel on the homepage and dynamic bundles on the PDP also contributed to the success of Peters' merchandising strategy.
After rebuilding their subscription program, then implementing Rebuy, OLLY has re-energized their subscription business and AOV. As Peters put it, "Adding Rebuy was like pouring fire on our subscription program."
The success of their merchandising strategy using Rebuy tools highlights the importance of providing personalized shopping experiences to engage customers and drive growth.
Read the case study to learn more about how OLLY increased subscription revenue by an eye-popping 63% and AOV by 25%.
•••
Want to see if Rebuy can supercharge your ecommerce merchandising strategy (and your bottom line)? Try Rebuy free for 21 days.
Interested in partnering with Rebuy? Let's do it.
To keep up with the latest trends, platform updates, and more, follow us on LinkedIn.