Strategy
6 Tips to Create a Cart Abandonment Recovery Strategy
Recover lost sales and boost conversion rates when you follow these six tips for an effective cart abandonment recovery strategy.
---
A cart abandonment recovery strategy can help recover lost sales, increase customer retention, boost conversion rates, and gain customer insights.

The average cart abandonment rate is 69.99%, which causes a significant loss in revenue for ecommerce businesses.

To create an effective cart abandonment strategy, ecommerce businesses should optimize their shopping cart for conversions, track abandoned carts, use follow-up emails and SMS messages, provide incentives, and test and iterate their strategies.
---
There's no sugar-coating it: cart abandonment hurts...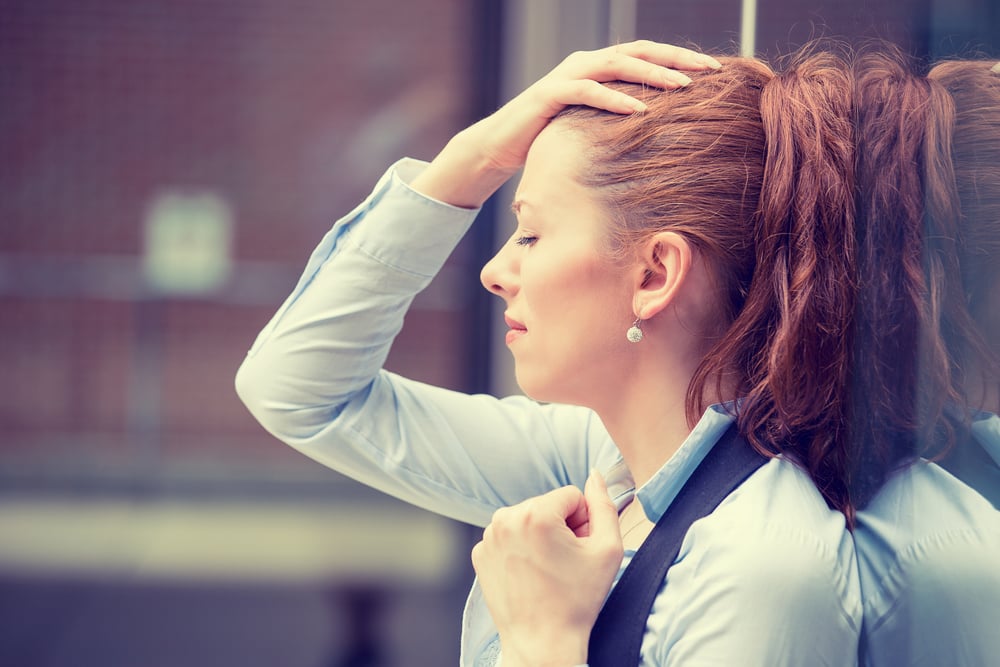 Research shows that the average cart abandonment rate is a whopping 69.99%.
As an ecommerce retailer, you work hard to set up your website, design it to perfection, and curate products for your audience. It's frustrating to have more than half of your customers abandon their carts without completing their purchase.
If you feel that frustration, too, you're in the right place.
Below, you'll find tips on creating an effective cart abandonment recovery strategy to recoup lost sales, increase customer loyalty, and enhance the shopping experience.
You're new cart abandonment strategy awaits! But first, let's "start with why."
Why Should You Have a

Cart
Abandonment Recovery
Strategy?
A cart abandonment recovery strategy is a set of tactics that online retailers use to re-engage customers who have added items to their shopping carts but have not completed their purchase. There are several benefits to having a cart abandonment recovery strategy for your business.
Recover lost revenue: Remind customers of the items they left behind and give them incentives to complete their purchases.
Improve customer retention: Show your commitment to your customers by following up with the ones who abandoned their carts. This can help secure their loyalty.
Increase conversion rates: Target customers who have already shown an interest in the products to improve your

conversion rates

. Abandoned cart recovery messages can include personalized recommendations and incentives to complete the purchase.

Get customer insights:

With the use of website analytics, track customer behavior and identify patterns to understand why customers abandon their carts. Then use these insights to make improvements to the checkout process.
Six Tips

for an Effective Cart Abandonment Recovery Strategy
An abandoned cart recovery strategy should include smart merchandising and personalized messaging. It can also benefit from incentives such as discounts, free shipping, and other sales promotions to entice customers to complete their purchases.
To create an effective cart abandonment strategy that boost conversions, satisfies more customers, and keeps cart abandonment nice and low, follow these six tips.
1.

Optimize

Your Shopping Cart for Conversions
A well-designed online shopping cart can open the door to a successful and smooth checkout process. But an outdated and poorly designed cart can be a barrier that prevents customers from moving forward with a purchase. That's why it's essential to optimize your shopping cart so it's as user-friendly as possible.
Give Your Customers Plenty of
Payment Options
One of the reasons shoppers abandon their carts is a lack of payment methods. Offer a variety of payment methods, from debit and credit cards to digital wallets like PayPal or Amazon Pay and buy-now-pay-later options like Afterpay. The more ways your customers can pay, the more likely they are to follow through with their purchase.
Offer
Guest Checkout
Many online shoppers don't want to create an account, especially if they're first-time customers. In fact, 24% of customers have abandoned their carts because the site forced them to create an account. With guest checkout, you reduce friction and make it easier for customers to complete their purchases.
Display Trust Badges and
Social Proof
Trust badges, such as security seals and payment logos, can help reassure customers that their information is secure.
Additionally, social proof helps increase trust and reduce cart abandonment rates. Displaying reviews and testimonials on your product page and checkout page shows potential customers that others have had a positive experience with your online store.
Check out our blog post to learn more shopping cart best practices to drive conversions.
2.

Track Abandoned Carts

to Improve the Customer Journey
Tracking cart abandonment allows you to identify potential issues with your website and checkout process. Then, you can develop strategies to recover lost sales and improve the customer journey.
One way to track abandoned carts is with Google Analytics. You can track the steps users take, from adding an item to their cart to completing a purchase. This allows you to see where users abandoned their carts and to calculate the abandonment rate. Look for areas of your website where customers may be dropping off and see if there are any common factors that could be causing this.
You can also set up alerts to receive real-time notifications when shopping cart abandonment rates increase. And then use the data to improve your website and checkout process.
Another option is to choose an ecommerce platform with built-in cart abandonment tracking, like Shopify or WooCommerce. They have features that allow you to see the number of abandoned carts, items left in carts, and customer email addresses.
3. Recover
Lost Sales
with
Abandoned Cart Emails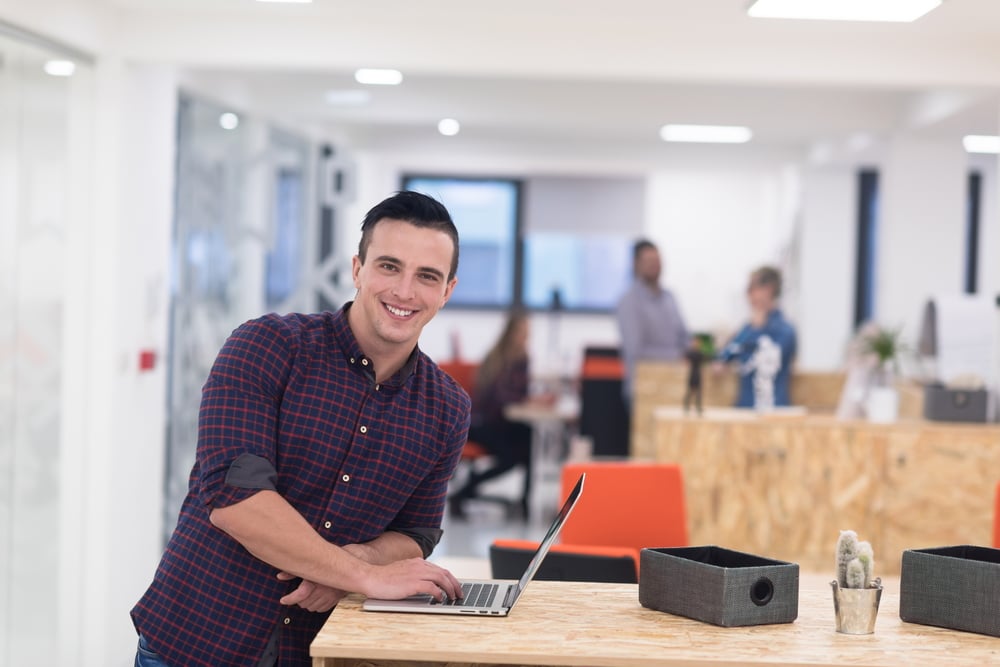 You can use the information from your ecommerce platform to send targeted follow-up emails and recover the sale. Abandoned cart emails are sent to customers who nearly made a purchase but left their carts without checking out. They help you recover lost sales by reminding customers of the items they left behind.
Research from Moosend shows that "more than 40% of cart abandonment emails are opened." And half of the recipients who open their emails complete their purchase.
With an email marketing automation tool like Klaviyo, you can automatically send follow-up emails to customers who have abandoned their carts. You can also keep track of your open rate and click-through rate to improve the success of your cart abandonment email campaigns. (Learn about Rebuy's seamless integration with Klaviyo.)
Use a compelling subject line and a clear call to action to get customers to open your cart recovery email. This improves the chances that your emails will be opened. Also, throw in a discount code or free shipping to sweeten the deal.
4. Follow Up with Customers Using

SMS
According to Gartner, follow-up text messages have open rates and response rates as high as 98% and 40%, respectively. (Contrast that with 20% and 4% for email.) So it makes sense to use SMS marketing as part of your abandoned cart recovery strategy to convert potential customers into buyers and boost sales.
You can use an SMS automation tool like Attentive to automatically send follow-up messages to customers who have abandoned their carts. What's more, Rebuy integrates with Attentive to capture customer phone numbers using Smart Cart. You can even suggest complementary or related products to customers in your cart abandonment follow-up messages.
Make sure to keep the message short and to the point. Include a clear call-to-action and a link to the checkout page to make it as easy as possible for customers to complete their purchase. The checkout process should be simple and straightforward, with minimal steps.
Bonus points if you include a discount or coupon code in the SMS to encourage customers to complete the sale.
5. Use an
Exit Intent
Pop-Up
So Customers Complete Their Purchase
As part of your abandoned cart recovery strategy, an exit intent pop-up reminds your customers of their abandoned cart and offers them an incentive to close the deal. It's a win-win for both you and your customer.
A website visitor may see an exit intent pop-up message when they attempt to leave the page or close the tab. The software tracks the user's cursor movement. When it detects that the customer is about to exit the page, it sends a message.
For example, let's say you run an online bookstore, and a customer adds books to their cart but doesn't complete the purchase. As they're about to leave the website, an exit intent pop-up appears on their screen. The pop-up might say something like, "Hey there, you left something in your cart! Complete your purchase now and get free shipping on your order. This deal expires in 15 minutes, so act fast!"
To set up an exit intent pop-up, install a pop-up app like OptinMonster on your ecommerce store. Once you create the design, copy, and calls-to-action, set up triggers and targeting rules to determine when the pop-up should appear.
6.

A/B Test
to Discover the Best Ways to Reduce Abandoned Carts
Don't guess what works; test it! A/B testing allows you to optimize different elements of the shopping cart page to discover which tweaks result in lower cart abandonment rates. With A/B testing, you can make informed decisions backed by data, leading to boosted revenue and higher conversion rates.
Try these A/B tests to combat cart abandonment:
Test cart formats to see which one leads to the highest conversion rate. For example, you can test a traditional single-page shopping cart vs. a Rebuy

Smart Cart

.
Test cart designs to see which one is the most visually appealing and easy to use. Consider testing different colors, font sizes, and button styles.
Test cart messages to communicate important information to customers about their cart, such as low-stock alerts or estimated shipping times. Also, consider testing different CTAs such as "Proceed to Checkout" vs. "Complete Purchase."
Test promotional offers to incentivize customers and increase AOV. Consider testing free shipping thresholds, limited-time offers, or gift-with-purchase offers.
Reduce Cart Abandonment

the Smart Way
These days, online shoppers aren't hurting for options. If they don't get what they want from your online store, they can easily abandon their cart and bounce to the next website.
That's why it's crucial to have an effective cart abandonment recovery strategy that will improve the user experience, significantly reduce cart abandonment rates, and increase conversions.
But you'll also need an ace up your sleeve: the Rebuy Smart Cart. This powerful tool uses AI to create an intelligent cart experience that drives conversion, boosts AOV, and minimizes cart abandonment.
With Smart Cart, you can save time and resources while still providing a personalized and effective cart recovery experience for your customers. Learn more about Smart Cart, and then request a demo to see it in action.
•••
Try Rebuy free and see why the world's top brands use Rebuy to accelerate sales growth.
Interested in partnering with Rebuy? Let's do it.
To keep up with the latest trends, platform updates, and more, follow us on LinkedIn.