Personalization
A Crash Course in Ecommerce Personalization
Ecommerce personalization has arrived and it's coming to an online store near you. Learn why personalization is critical to your brand's success.
---
The world of ecommerce is going through a massive shift. With hundreds of stores popping up every day, the competition has never been more fierce.

The answer to gaining a competitive advantage lies not with better products or stronger sales tactics (those do help), but instead with personalization. In fact, 94% of surveyed businesses stated that personalization is key to their current and future success. Plus, 71% of today's consumers expect brands to offer personalized interactions.

But what exactly is personalization in ecommerce? Rebuy's director of merchant success, Aaron Dungca, provides an overview of personalization, and how it can benefit your brand.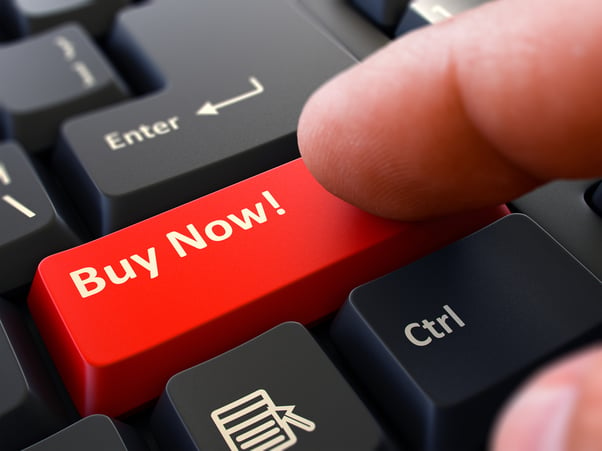 What is Ecommerce Personalization?
"Personalization in ecommerce is getting the right messaging to the right person," says Aaron. "It's about presenting the right product to the right person at the right time or stage of the customer journey."

Aaron explains that personalization is about asking: Who is the customer? What products are they looking at? What products have they previously purchased? Are they a subscriber or VIP member? All this data combined influences product recommendations and how those products are recommended.

"It's being really thoughtful about who your customer is and what actions have been taken," Aaron says. "It's about making sure your messaging speaks to each individual customer based on where they are in their buying journey."
Why Personalization is Key

to Your Brand's Current and Future Success

Providing a personal touch in your brand ultimately results in higher customer satisfaction and loyalty—and increases revenue. As Aaron points out, "The benefit to the customer is really getting recommended products they truly want."

Personalization helps ecommerce stores acquire more customers for a cheaper price. It allows retailers to take advantage of the traffic that's coming into the store and ensuring that everyone is getting relevant product recommendations and not just a static experience.

Additional benefits to personalizing the shopping experience include:
Higher average order values (AOV): Research shows that customers who return to a store to purchase recommended products have an almost 40% higher AOV. Additionally, customers who engage with product recommendations boost purchase rates by 70%.


Increased conversion rates: "Personalization helps with conversion rates because if you're getting the right product offer with the right copy, this customer is more likely to convert," Aaron says. One study found that leads nurtured with targeted content increased sales opportunities by 20%.


More customer loyalty: The right personalization strategy shows customers you're listening to and responding to their changing needs. This results in more loyal customers who are more likely to make repeat purchases.


Increased competitive advantage: Continuously analyzing what customers are looking for and their preferences allow you to present them with the right products at the right time. Consistently offering a personalized shopping experience gives you a leg up over the competition.


Higher profit margin: Arguably the biggest benefit to personalization is the impact it has on the bottom line. Eighty percent of consumers are more likely to purchase from a brand that offers a tailored experience. So if you're not offering personalization, you're missing out on sales.
"There's no key ecommerce metric that personalization does not help solve for," Aaron says. From conversion rates to higher profit margins, personalization is incredibly powerful in today's ecommerce space.
Ecommerce Personalization: The Complete Guide for Founders, Merchants, and Marketers
Your ecommerce personalization journey starts here.👇
Bring Personalization to Your Online Store
Whether you're just getting started with personalization or want to bolster your current strategy, personalizing the shopping experience can reap major rewards for your brand. Understanding your customer can help you recommend the right products at the right time, and create amazing personalized experiences for every shopper.
•••
Ready to see Rebuy in action? Schedule a demo.
Take advantage of our 21-day free trial and install Rebuy today.
To keep up with the latest trends, platform updates, and more, follow us on LinkedIn.